Hopkins County Commissioners Court approved plat requests for two housing additions in Hopkins County during the regular court meeting Monday, May 10, 2021.
Beckham Addition
Precinct 4 Commissioner Joe Price said as far as he could tell the final plat submitted by the developer for Beckham Addition meets county requirements. Fire Marshal Andy Endsley also reviewed the request and approved it as meeting fire codes, according to Price.
Beckham Addition, a 13.05 acre lot is part of the remained of a 46-acre tract located along County Road 4760, about half a mile west of State Highway 19 in Beckham Community in Precinct 4. The development divides the lot into 10 lots, numbered 1-10, all except one of which are 1 acre each. Lot 6 is 2.8 acres. The property is owned by Joe and Patricia Jennings, according to the final plat submitted to the Commissioners Court for approval this morning.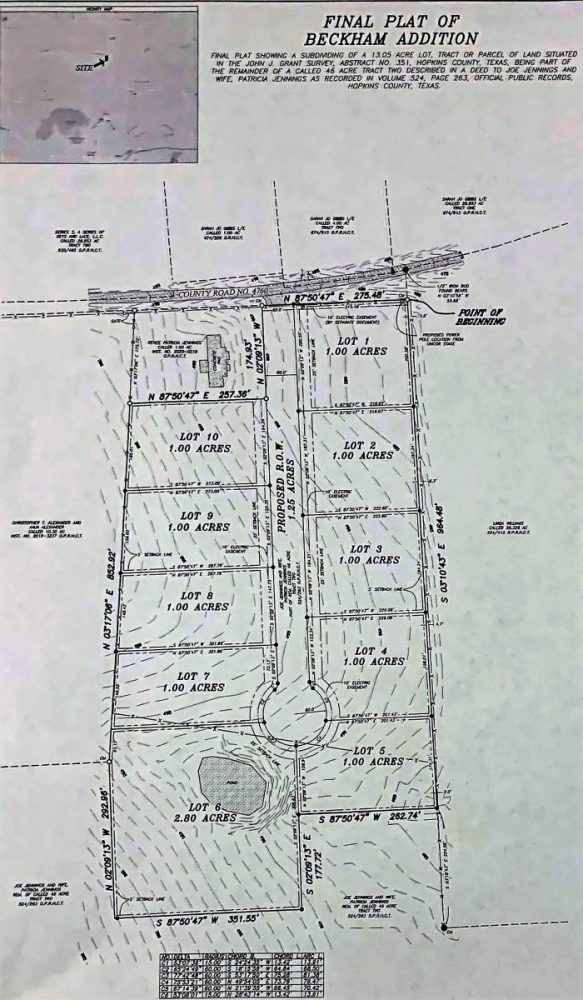 Price made a motion, which was seconded by Precinct 1 Commissioner Mickey Barker, to approve the final plat for Beckham Addition. The motion received unanimous approval of the court.
Anna Lake Estates
Precinct 3 Commissioner Wade Bartley reported as far he knows the the preliminary plat submitted for Anna Lake Estates, the second housing addition, does comply with county regulations.
The 19.61-acre property fronts the roadway on three sides, north of FM 900 on one side, County Road CR 3541 on two sides as well. Anna Lake Estates and is about 1 1/2 mile north of US Highway 67. The property has eight lots to be developed. Lots range from 1.6 acres to 3.19 acres. The property belongs to Leon and Anna Carpenter, and Shannon Carpenter,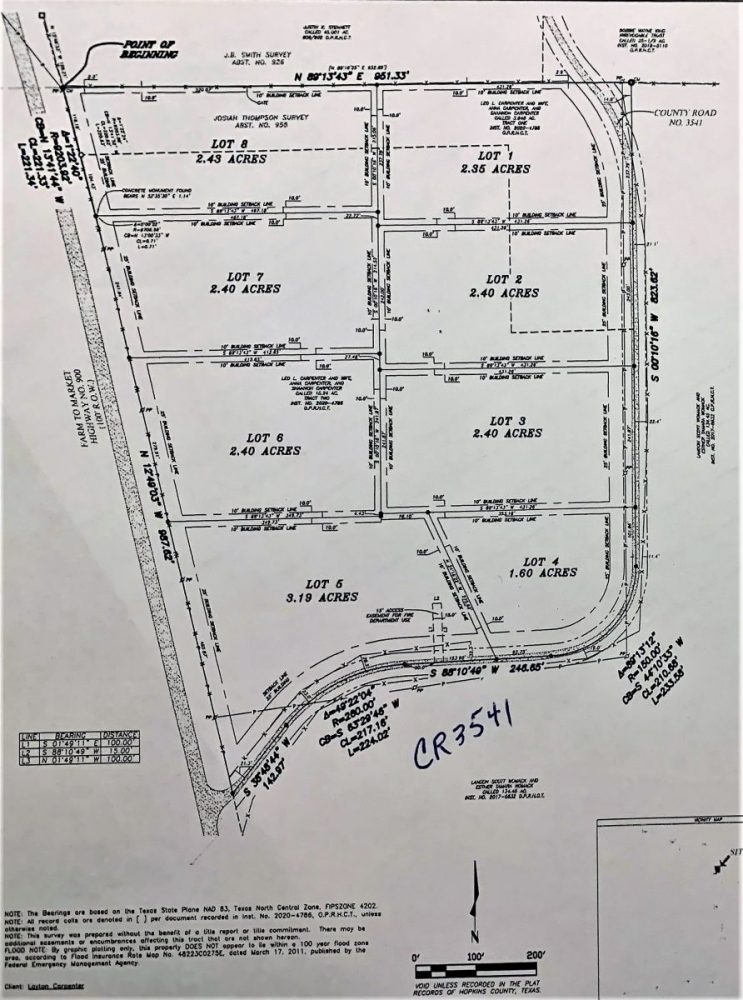 Barker made the motion, seconded by Barker, to approve the preliminary plat of Anna Lake Estates. That motion also received unanimous approval of the court.