Jorja Bessonett has been named the valedictorian and Andrea Resendiz the salutatorian of the Miller Grove High School Graduating Class of 2021, MGISD announced earlier this week.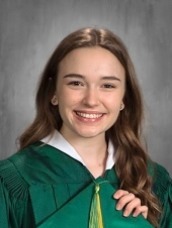 Bessonett achieved the top ranking in the senior class with an overall 102.06 grade point average.
She is the daughter of Bill and Cherrie Bessonett and the granddaughter of Glen and Carolyn George and Susie and Mike Bessonett. She has an older sister, Aleigh, and two younger siblings, Titus and Ava.
Throughout her four years of high school, Bessonett participated in basketball, track, and cross country. In cross country and track combined, she won four individual and one team State Championship, and currently holds the 1A state meet record in the 3200.
In addition to being an accomplished athlete, Bessonett was involved in many academic activities. She was an active member of National Honor Society, Students Against Destructive Decisions and Miller Grove 4-H Club. This year's senior class valedictorian participated in Academic UIL.
Some of her favorite things to do in her free time include spending time with her family and friends, baking, and drawing.
Bessonett graduated in December 2020 with her Associate Degree in Multidisciplinary Studies from Paris Junior College, where she was a member of Phi Theta Kappa.
She plans to continue her education at Texas A&M University-Commerce in pursuit of a degree in Kinesiology and Sports Studies. She then plans to receive certification as a Medical Diagnostic Sonographer and obtain a job that she loves.
Above all this, Bessonet said she hopes to live a life of service to her Lord and show the love of Christ through her daily actions.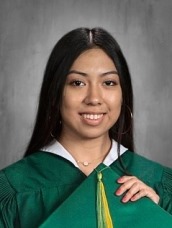 Andrea "Andi" Resendiz earned salutatorian honors with 99.76. GPA.
The second ranked 2021 MGHS senior is the daughter of Fred and Elizabeth Resendiz. She has four sisters, all who have graduated from Miller Grove ISD.
During the beginning of her high school career, Andrea was a member of the FFA Chapter, serving as a Reporter her freshman year. She participated in state Forestry competitions and other career and leadership development events such as Creed Speaking.
In addition, Resendiz was a member of the National Honor Society, acting as Treasurer of the Miller Grove ISD chapter.
She too was an active member of UIL, participating in math and language arts competitions.
Resendiz was also a member of the MGHS athletics program, acting as a volleyball manager her sophomore year.
As a dual-credit student, she earned her Associate Degree in Sociology at Paris Junior College, where she also was a Phi Theta Kappa member.
Resendiz will be attending Grand Canyon University in Arizona this fall on an academic scholarship, majoring in Justice Studies.
both Bessonett and Resendiz were awarded a $2,850 scholarship from the Finis and Onree Attlesey and Sweet Gamblin Scholarship Trust to apply toward their college studies.