Two Miller Grove Junior High Robotics Teams have advancing to the Global VEX Robotics Competition, while the Grove's high school team competed in their second state robotics tournament this year.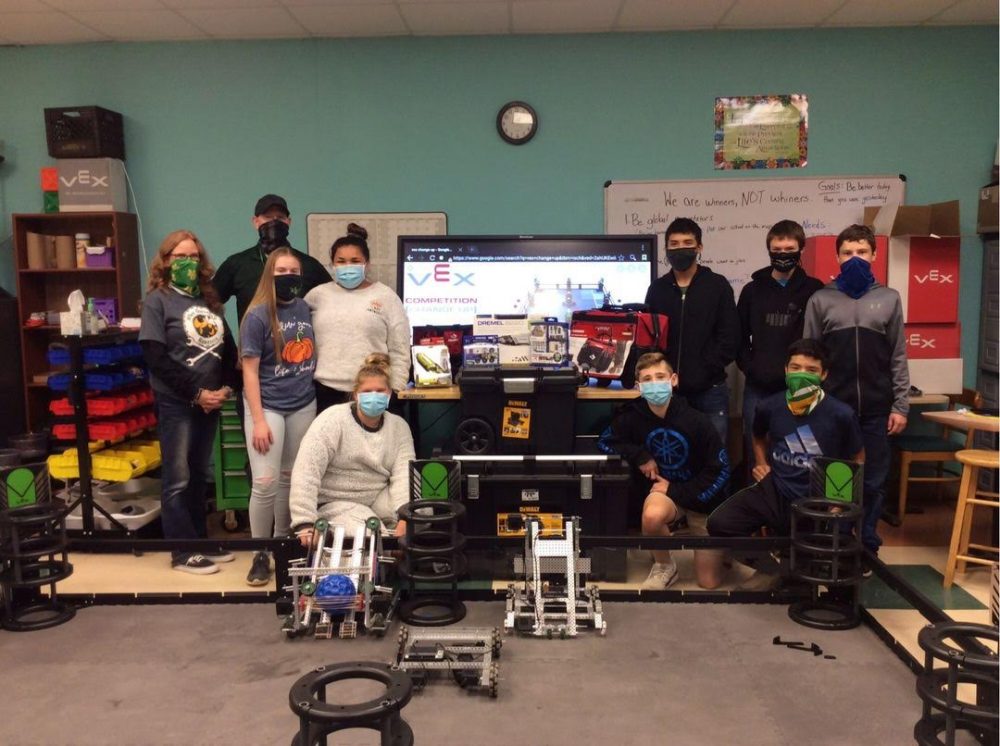 The MGISD teams compete in VEX Robotics Competitions featuring competitors from schools ranging in size from 1A to 6A, as well as home school teams. The Junior High and High School teams all compete together and against each other at competitions, not dividing into grade levels until state. Then, junior high and high school have separate tournaments, explained Laura Smith, who along with David Mosley and Robert Smith, serves as a MGISD robotics sponsor.
The MGJH teams ranked third and seventh in state in the robotics skills competition and qualified for the Junior High State Competition. As has been the case for many things this year, both teams competed virtually in the state skills competition and judges' interviews. The MGJH teams won the Build Award and the Amaze Award from the judges' interviews, which qualified them for the World Robotics Skills Competition.
Both Junior High Teams had their judges interviews virtually with a panel of judges from across the world. They are still waiting to be sent the appropriate links so their robots can be checked in and their skills competition scheduled.
"Those should drop any time. The World Competitions are all happening virtually this year, which is actually kind of exciting for our students. We should be competing some time next week," Laura Smith said Tuesday.
Junior high robotics students include Alessandro Alvarez, Blanca Culbertson, Kaden Hiller, Yahir Santana and Sebastian Tovar.
For the second time, the MGHS robotics team qualified for and competed at the State Tournament.
"They competed very well, but were beaten out by 5A and 6A in the tournament. We are very proud of how well they did," Laura Smith said.
The MG High School Robotics Team includes George Back, Aiden Yudell and Hannah Nalls.
Since the junior high robotics students' won't get to experience the live global contest, MGISD is planning a Watch Party for the robotics teams at the end of the month so they can watch the Global finals in their tournament division, as well as announcement of awards and the reveal of next year's game.