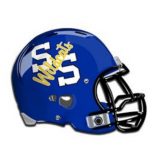 Wildcats senior Somjai Pryor, a member of Coach Greg Owens's football team, signed a national letter of intent Thursday, Apr. 15 to play football at Kansas Wesleyan University.
Pryor is the son of Ayana Pryor and Lewis Harrison.
The left tackle of Coach Owens's offensive line, Pryor said that he sent his film to the Kansas Wesleyan coaching staff, and shortly thereafter was given an offer to join the Coyotes on a football scholarship.
Pryor said that the coaching staff at Kansas Wesleyan said that the Wildcats' LT played really fast and aggressive, adding that such a skillset is a valuable asset to add to the Coyotes' OL.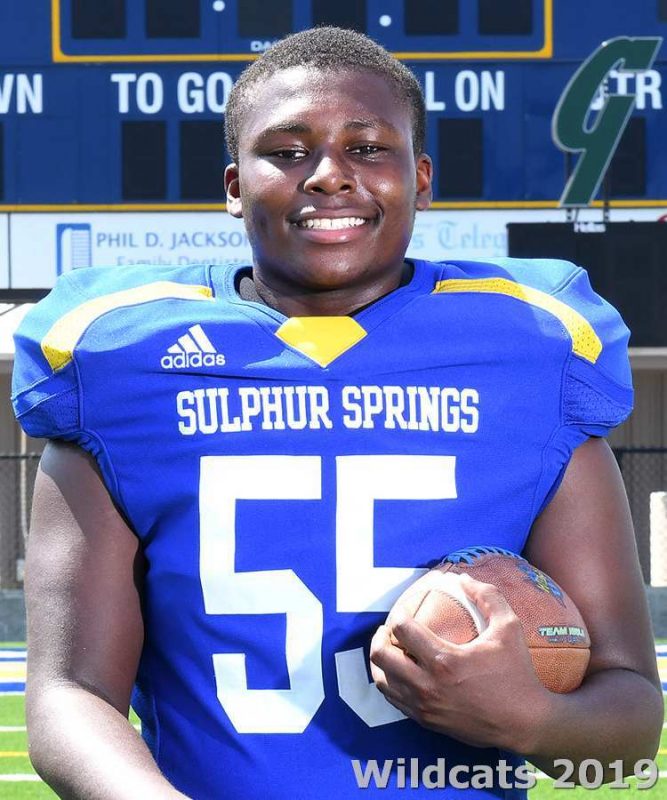 The Kansas Wesleyan signee said that he expects to continue playing LT in college, but the offensive lineman would not rule out the possibility of switching sides of the ball to play defense. Whichever position he may play, Somjai Pryor is ready to take his talents to the next level.
"I'm up for anything they've got for me," Pryor said.
The left tackle for Coach Owens said he will be 30 minutes away from DL D'Andre Peeples, who signed to play on at McPherson College, also in Kansas. Pryor said he and Peeples will stay close, "Just like these past four years of school."
Speaking about his friendship with the defensive lineman, Pryor said that Peeples was "His best bud," and took it a step further by saying that does not wish "to lose ties."
Somjai Pryor said about the decision to sign with Kansas Wesleyan that the fact that the Coyotes have lost 10 games over the past five years was a big selling point to the LT.
"I'm really looking forward to playing with this team," Pryor said.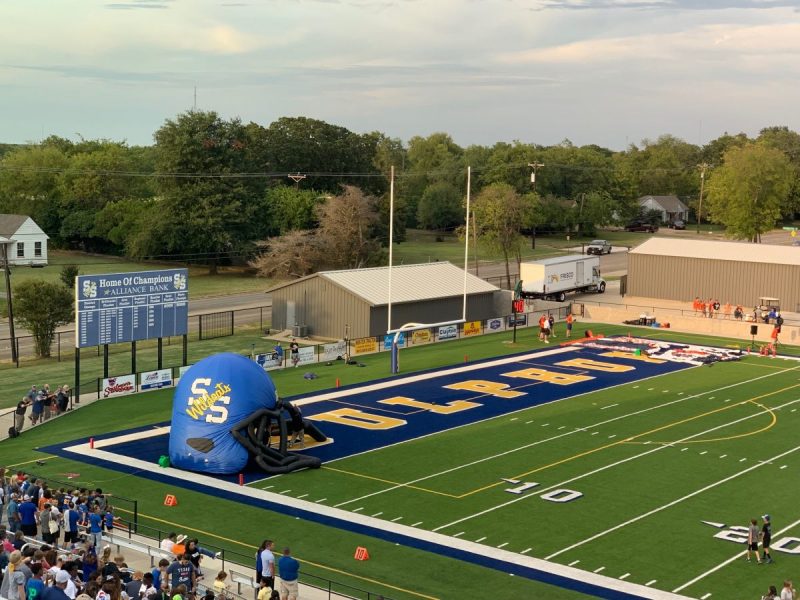 Pryor said he did not mind the long trip from Sulphur Springs, TX to Salina, KS. The LT for Coach Owens said that he was an introvert, "So not being around a lot of people is no problem" for Pryor.
Somjai Pryor will be majoring in sports management and business, with his eyes set at the moment on getting an agency job. He hopes to be managing contracts for big-time clients.
The prospect of leaving one's hometown and moving on to college may be a daunting task for some, but Pryor said he is ready for the next level.
"This is a new chapter in my life," Pryor said, and added that he was "looking forward to it, 100 percent."
Coach Owens said that he has known Pryor since Somjai was in seventh grade.
"I know that this has always been a dream of his, ever since I first met him in the middle school," Coach Owens said, and added that he was excited for the LT. Coach Owens said he was excited for Pryor, and thanked the left tackle for working his tail off over the course of his Wildcat career. The Wildcats HC also said that the LT is a great young man.
"The sky is the limit [for Pryor]" Coach Owens said.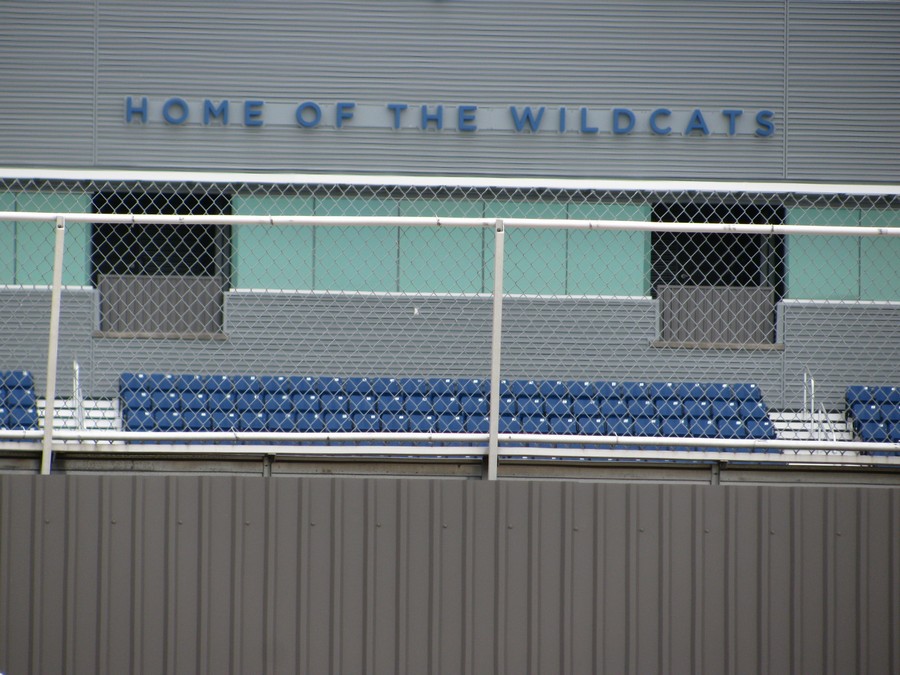 Before signing to play at Kansas Wesleyan University, Coach Jeremy Offutt, OL coach for the Wildcats football team, spoke in high regard of his former LT.
"There's really not enough words to describe how I've enjoyed getting to watch Somjai grow over the last four years," Coach Offutt said. There are a lot of good adjectives one could use to describe the perfect football player; relentless, passionate, and having a hard-work ethic, Coach Offut said, but took it a step further, saying that Somjai has all those.
The OL coach for the Wildcats said that Pryor has worked his tail off to get to the point where he's at now, saying that Pryor has earned every bit of this signing.
"I couldn't be more proud of him," Coach Offutt said, and added that he looks forward to what Somjai Pryor will be able to do at the next level. Whatever Pryor's collegiate football production may be, Coach Jeremy Offutt has nothing but confidence in the LT.
"Whatever he puts his mind to," Coach Offutt said, "he's gonna go out and accomplish [it]."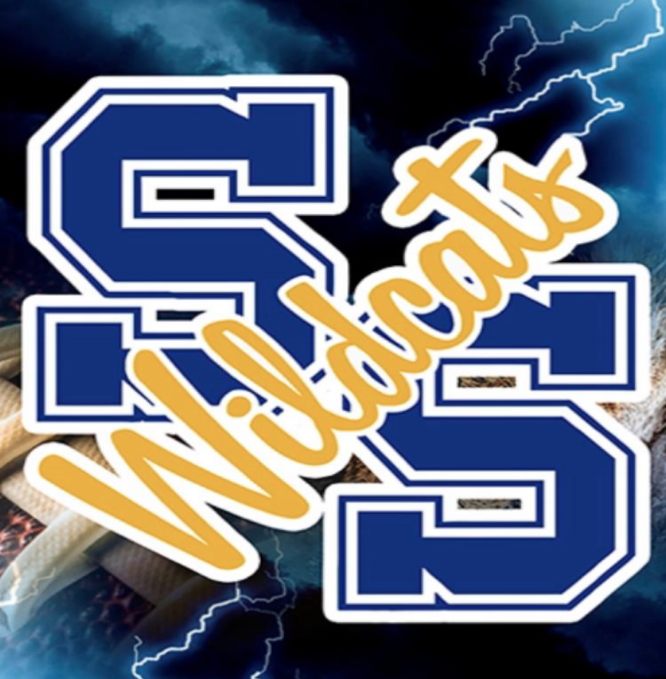 ---
KSST is proud to be the official Wildcat and Lady Cat Station. We broadcast Sulphur Springs ISD games year round live on radio. When allowed, we also broadcast games via our YouTube channel.
Click here for more Wildcat and Lady Cat Sports