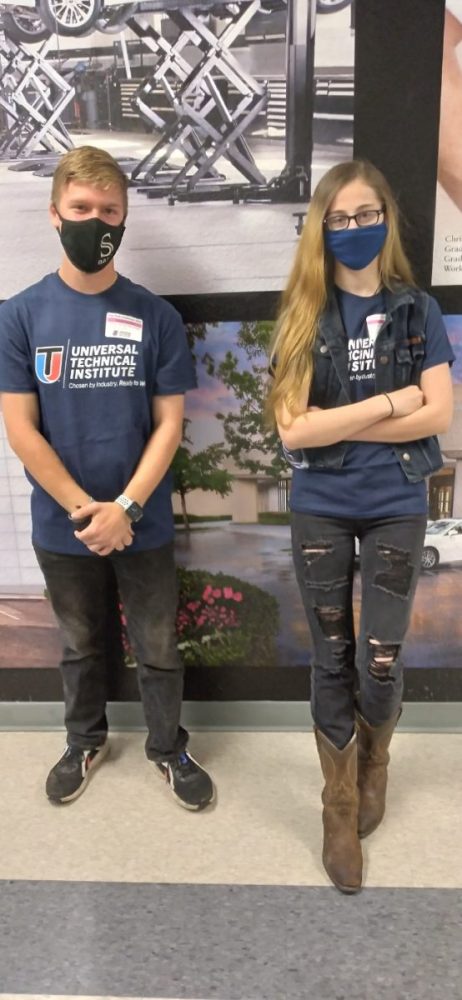 Sulphur Springs High School automotive technology students Jackson Burnett and Jessica Snyder competed in auto tech competition at the 2021 Universal Technical Institute Top Tech Challenge. This is the first year SSHS students have competed in this competition.
The contest took place on the UTI – Irving campus on April 24. The students competed against teams from across Texas, Oklahoma, Arkansas, and Louisiana.
"The contest was hands-on and based on ASE testing standards. They did an amazing job," said Jenny Arledge, SSHS Director of College and Career Readiness, and Career and Technical Education.
This competition follows Snyder and Burnett's win of first and second place honors in the SkillsUSA Texas District 5 Automotive Service Technology contest, for which they received awards. The competition included comprehensive testing of 8 ASEs (testing areas). They then competed at the state level in the SkillsUSA Texas competition on April 20.