A 40-year-old Sulphur Springs man was jailed for the third time in less than a year, after police found in a him with marijuana and suspected methamphetamine in a parking lot Friday morning, according to arrest reports.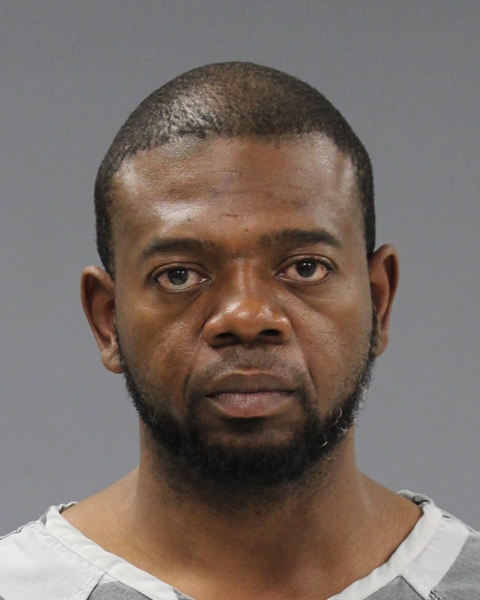 While patrolling in the area, Sulphur Springs Police Officer Sean Hoffman reported driving up on a Chevrolet Cruze parked with windows down on Buford Circle not far from the railroad tracks. Although from a distance it appeared to be unoccupied, a closer look as he walked up revealed a man who appeared to be asleep in the driver's seat. It took several attempts trying to awaken the man before he responded, Hoffman noted in arrest reports.
The officer reported seeing a pipe that appeared to have been used to smoke marijuana in the passenger's seat while taking to the man identified in arrest reports as Jeramie Jermaine Smith. While picking up his ID, he also reportedly picked up a clear container with suspected marijuana in it. He allegedly handed it over when asked to do so, then admitted he'd smoked marijuana then fell asleep, Hoffman wrote in arrest reports.
When he patted Smith down, Hoffman alleged feeling an object in Smith pocket which the 40-year-old Sulphur Springs man admitted was the kind of pipe used to smoke methamphetamine. A search of the vehicle also revealed a pouch with a crystal-like substance Hoffman believed to be methamphetamine inside of it, the SSPD officer alleged in arrest reports.
Consequently, Hoffman took Smith into custody just before 10 a.m. April 9, 2021, and had the green sedan towed from the location. Smith was booked into Hopkins County jail around 12:45 p.m. Friday on a possession of 1 gram or more but less than 4 grams of a Penalty Group 1 controlled substance in a drug-free zone charge. He remained in Hopkins County jail late Saturday morning, April 10, 2021, on the third-degree felony controlled substance charge, according to jail reports.
Friday was the four time Smith has been booked into Hopkins County jail and jailed for the third time in less than a year, jail records show. Smith was first arrested Dec. 9, 2019 for violation of parole, and remained in jail until Jan. 23, 2020 on the charge. He returned to jail from July 11-21, 2020 on a violation of parole charge. Most recently, he spent the night Jan. 23, 2021 in jail on a criminal trespass charge, after police found him at an East Industrial Drive apartment complex for which he'd previously been issued a warning, prohibiting him from legally returning, according to jail and arrest reports.