A 41-year-old Sulphur Springs man arrested Monday for public intoxication is now also accused of stalking his ex-girlfriend by following her from work to her residence, according to arrest reports.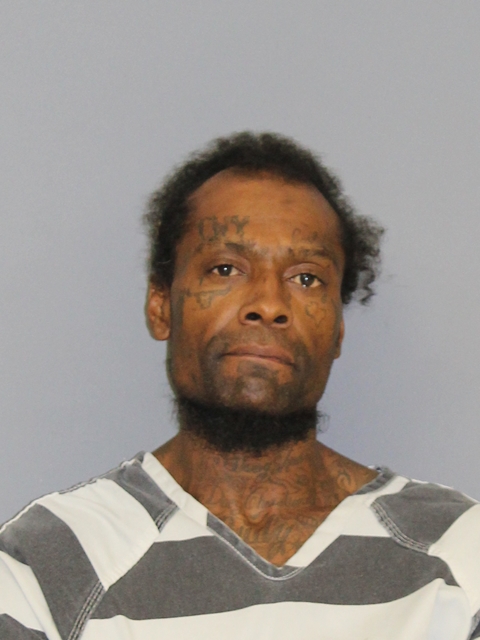 Sulphur Springs Police officers first became involved around 2:10 p.m. April 26, 2021, when a multiple vehicle crash was reported on private property. Upon arrival, they observed damage to a Hyundai Elantra and the Ford F150 pickup it was parked in front of. A Kia Rio was sitting at the location, running and making loud noise. It appeared to have struck the passenger's side of the Hyundai, which was located about 10 yards off the street, then continued forward. The pickup was also struck. The pickup was estimated to have sustained over $1,200 worth of damage and the Elentra will likely be totaled, according to police reports.
As a woman at the residence reportedly stepped outside, Christopher James Timmons, a man known by CJ who she used to date, reportedly got out of a the Kia. The man, who was alleged to have been stalking her for a while, reportedly took off running. The suspect was not immediately located in the area.
At approximately 5:30 p.m. April 26, Sulphur Springs Police Officer Nick Floyd responded on College Street at Lamar Street, where a man was reportedly standing in the middle of the road with a knife. Upon contact with the man, Floyd alleged the 41-year-old showed signs of intoxication and admitted to consuming Xanax and alcohol. Determining Christopher James Timmons to be intoxicated and present a danger to himself and others, police attempted to place Timmons into custody.
However, Timmons became combative and police used the amount of force necessary to get him into custody and in handcuffs, Timmons then reportedly claimed to need medical attention. He was transported to the hospital, and after being cleared with no injuries was transported to Hopkins County jail, where he was booked for public intoxication.
Police filed a report for stalking, noting that Timmons had followed his ex-girlfriend from her place of work to her residence, the address where he is accused of crashing the Kia into two other vehicles. Police were aware of at least three instances in which Timmons walked back and forth in front of the woman's residence, after law enforcement issued warned him to discontinue doing so and not to trespass on the property.
A felony warrant was obtained for the alleged stalking offenses. Sulphur Springs Police Special Crimes Unit Lt. Mark Estes served Timmons with the stalking warrant at 12:15 p.m. April 27, 2021 at Hopkins County jail. Timmons remained in Hopkins County jail on a $100,000 bond on the third-degree felony stalking charge, according to jail reports. Police are still investigating, according to arrest reports.
KSSTRadio.com publishes Sulphur Springs Police Department reports and news. The Police Department is located at 125 Davis St., Sulphur Springs, Texas. Non-emergency calls can be made to (903) 885-7602.
If you have an emergency dial 9-1-1.
The Sulphur Springs Police Department continues to serve its citizens with pride in its overall mission and will strive to provide the best possible police force in the 21st century.
---
The Hopkins County Sheriff's Office is located at 298 Rosemont St., Sulphur Springs, TX 75482.
Non-emergency calls can be made to (903) 438-4040.