Kenneth Charles Smith was sentenced in the 8th Judicial Court in Hopkins County to life in prison for continuous sexual abuse of children under age 14, according to court reports.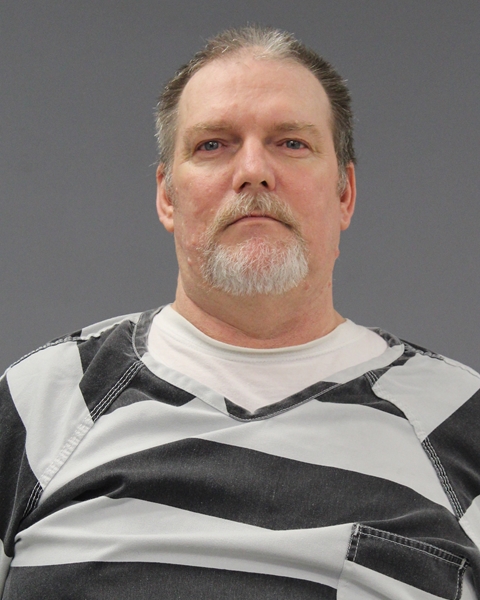 Smith was initially charged in September 2019 with indecency with a child, after a 15-year-old who does not reside in Sulphur Springs, made an outcry and Sulphur Springs Police were alerted. The teen alleged she was sexually molested at a Sulphur Springs address when she was 11 years old, Sulphur Springs Police Detective Brian Shurtleff reported following Smith's arrest on Sept. 4, 2019 on the indecency charge.
As part of the police investigation, the teen was interviewed at a child advocacy center by a forensic interviewer specially trained to speak with juveniles reading allegations of abuse or crimes, the detective reported. Based on the police investigation, a warrant was attained for Kenneth Charles Smith's arrest on an indecency with a child by sexual contact charge, Shurtleff reported in 2019. Smith was indicted in November of 2019 on the  indecency with a child by sexual contact charge, according to court records.
As investigation into the case progressed and prosecutors were preparing for Smith's trial, officials received information alleging offenses involving additional victims. A total of four child victims had been identified in July 2020. Based on the police investigation, authorities believed Smith "was preying on early teens and prepubescent teens," Shurtleff alleged last summer. Smith was served July 20, 2020, at the county jail (where he has remained since his arrest on Sept. 4, 2019) with a warrant, alleging continuous sexual abuse of a child or children based on the additional allegations from the investigation. Smith was indicted in September 2020 for the offense of continuous sexual abuse of a young child or children under age 14, according to arrest and court records.
A continuous sexual abuse of a child charge is a first-degree felony offense, punishable upon conviction with "imprisonment in the Texas Department of Criminal Justice for life, or for any term of not more than 99 years or less than 25 years," according to Title 5, Chapter 21, Section 21.02 of Texas Penal Code.
Smith was set for trial last month, but the parties came to an agreement to allow the defendant to plead "no contest" to one allegation of aggravated sexual assault of a child. The court ordered a pre-sentence investigation report be compiled prior to the April 26, 2021 sentencing hearing in the 8th Judicial District Court in Hopkins County, according to the district attorney's office.
Assistant District Attorney Matt Harris reportedly called three witnesses during the hearing, arguing for a life sentence; the 58-year-old Sulphur Springs man was sentenced to life in prison. Under current parole law, Smith will be eligible for parole in 30 years.