A State Highway 154 disturbance resulted in a felony arrest Tuesday night, according to arrest reports.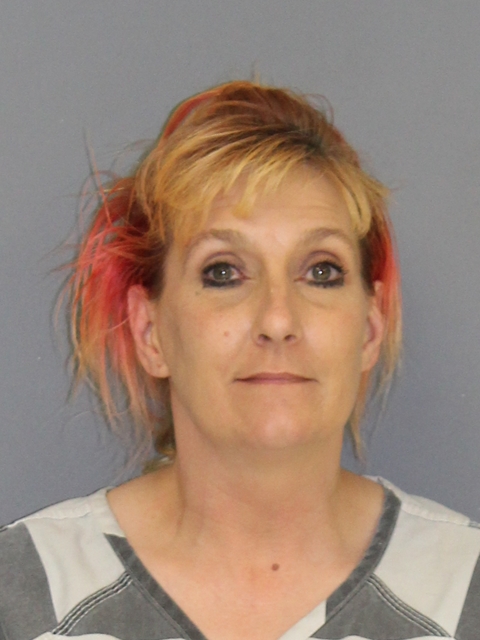 Hopkins County Sheriff's Office Deputies Elijah Fite, Drew Fisher and Mark Poindexter responded to a report of a disturbance involving two white males on State Highway 154 south. Prior to deputies' arrival at the site for the SH 154 disturbance, one of the men involved in the altercation had already left.
So, Fite began interviewing the man and woman who were at the location where the SH 154 disturbance was reported to have occurred. Fisher and Poindexter soon arrived to assist. Fisher collected their information to file an incident report.
When dispatchers conducted records checks using their information, however, the woman was learned to be wanted by Upshur County Sheriff's Office for burglary of a building. After the warrant was confirmed through Upshur County as active, Fite took Mardy Lynn Hughey into custody just after 10:15 p.m. April 13, and Poindexter transported the 45-year-old Yantis woman from her residence to jail on the charge. She remained in Hopkins County jail Wednesday morning, April 14, 2021 on the warrant.
---
The Hopkins County Sheriff's Office is located at 298 Rosemont St., Sulphur Springs, TX 75482.
Non-emergency calls can be made to (903) 438-4040.