North Hopkins Independent School District Board of Trustees this week announced Brian Lowe as the lone finalist for superintendent of schools. District officials announced the opening after trustees on March 1 accepted Darin Jolly's letter of resignation as North Hopkins ISD superintendent.
Dr. Jolly's resignation as superintendent was effective March 4, 2021, allowing him to begin serving as assistant superintendent of accountability and operations, overseeing the daily operation of Ennis ISD, beginning March 5. Jolly indicated the move allows him to be closer to several relatives and family members. Jolly agreed to return to North Hopkins the week of March 15, during Ennis' spring break, to provide transitional leadership for the district, officially concluding his service to NHISD on March 23. He did, however, offered to be available, as needed, periodically in future days this semester, to assist the district and help a new superintendent become acclimated to NHISD, Jolly and NHISD trustees noted in a March 2 press release.
NHISD received 31 applications from educators interested in becoming the district's superintendent, and called the top six candidates for interviews. North Hopkins ISD Board of Trustees at an April 6, 2021, board meeting named Brian Lowe as the lone finalist to become superintendent of North Hopkins ISD. By law, the Board must wait at least 21 days before issuing a contract. 
Lowe has been the secondary principal at North Hopkins Secondary since 2017, but is completing his 24th year in education.
He has held a variety of different position during his career as an educator. He served as an English teacher and coach in Sonora, Lake Dallas, Lewisville, Waskom and Marshall school districts.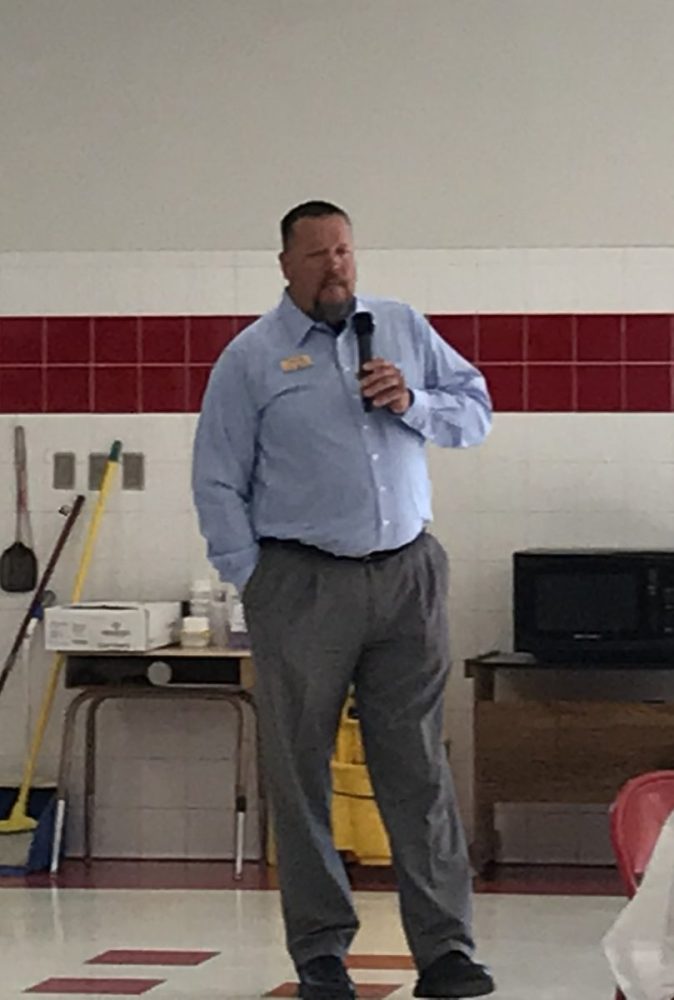 He started his administrative career as an assistant principal/student interventionist in Marshall ISD, then served as a middle school principal in Alpine ISD and Winona ISD. Lowe later served as the high school/secondary school principal in Winona ISD before become the secondary principal at North Hopkins ISD, according to a release from James Morton, who is serving as interim superintendent for North Hopkins ISD.
The superintendent finalist is a 1997 graduate of Ballinger High School in Ballinger, Texas. He received a Bachelor of Science from Angelo State University in 1997, a Master's of Education in Educational Leadership from the University of Texas at Tyler in 2011, and completed his superintendent certification through the Ratliff Academy at the Region 8 Service Center in conjunction with Texas A&M Texarkana in 2019.
Brian Lowe also served in the Armed Forces in the Air Force Reserve from 2004 to 2012.
He and wife Amber have been married for 13 years and have three children,7-year-old Lynnex), and Xander and Trinity, who are both 4.  
"When not at the school, I enjoy spending time with my family.  I also enjoy fishing, working on or building things around the house, and working on my vehicles," Lowe stated on his profile page on the NHISD website.