Resisting arrest was added to the list of charges to the list of charges a wanted Sulphur Springs man is accused of committing, according to sheriff's reports.
Hopkins County Sheriff's Office Deputy Jason Lavender and Deputy Richard Brantley responded shortly before noon Monday, April 26, 2021 on Locust Street in Sulphur Springs. They attempting to locate Lucas Wayne Williams, a man wanted on two charges. As the deputies began walking to the front door of Williams' residence, they spotted a man walking around the north side of the house toward the front of the residence. When asked, the man identified himself as Luke. He matched the photo sent to him by HCSO Sgt. Todd Evans, who had reported seeing Lucas Williams wearing blue jean, a black hoody and carrying a black backpack when he saw him walking earlier in the day.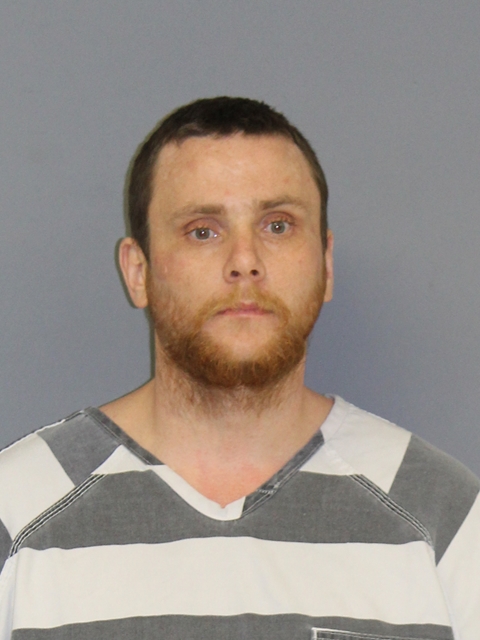 The deputies advised Williams of the warrants and attempted to take him into custody. Instead of complying, Williams allegedly began actively resisting the officers, attempting to pull away from one officer's grasp in an effort to get away. Williams was then reportedly pushed against the front wall of the residence and instructed to stop resisting.
He did not heed deputies' instructions. Williams allegedly continued resisting and refused to put his hands behind his back. He was reportedly "taken to the ground" so the officers could put handcuffs on him, and continued to resist officers by refusing to stand up and walk to the deputy's patrol vehicle.
Once deputies were able to finally get Williams to the patrol vehicle, he allegedly refused to get into the back seat by pushing away from the vehicle. Deputies reported pinning Williams against the vehicle and instructed him to cease resisting, to which Lucas responded by banging his head on the side of the patrol vehicle, the sheriff's office alleged in arrest reports. Williams was eventually placed into the back of the patrol vehicle and taken to jail.
Williams, who is also known by Williams Lucas Blade, was booked into Hopkins County jail at 1:30 p.m. April 26, 2021, for resisting arrest, on warrants for bail jumping and failure to appear and for bond forfeiture on an aggravated robbery charge. The 28-year old remained in Hopkins County jail at 10 a.m. Tuesday, April 27, 2021; his bond was set at $30,000 on the bail jumping/FTA charge and $10,000 on the Class A misdemeanor resisting arrest charge. His new bond on the aggravated robbery charge was set at $100,000, twice the original bond.
The robbery charge stems from a July 3, 2020 incident on Van Sickle Street. Williams allegedly displayed a knife during an altercation with a male family member who is hearing impaired. The male family member allegedly sustained a small laceration on the arm during the disturbance. Williams also allegedly struck the other man in the head and took money from him. The family member fled the residence to get away from Williams. He was taken into custody Aug. 2, 2020 and remained in custody on the aggravated robbery warrant, and released from custody on a $50,000 bond on the charge on Aug. 4, 2020.
Williams was last in Hopkins County jail a little over a month ago. Sulphur Springs Police Officer Sean Hoffman spotted him walking on the wrong side of south Davis Street and contacted him. Williams allegedly was so nervous his hands shook excessively and he trembled. When asked about it, Williams allegedly stared past Hoffman as if he didn't hear him. Williams reportedly became even more nervous when asked to empty his pockets. After a brief hesitation, the 29-year-old allegedly removed a rag from his hoody pocket that contained a glass pipe of the kind used to smoke methamphetamine. When Hoffman tried to place him into custody, Williams reportedly resisted. Another officer arrived to help get the man into custody. Williams spent the Monday night, March 22, 2021 in custody on a possession of drug paraphernalia charge.
---
The Hopkins County Sheriff's Office is located at 298 Rosemont St., Sulphur Springs, TX 75482. Non-emergency calls can be made to (903) 438-4040.