Marijuana, THC and prescription pills were found during traffic stops on Interstate 30, resulting in two arrests Wednesday, according to arrest reports.
Traffic Stop At Mile Marker 133,
Texas Department of Public Safety Trooper J. Dupree reported stopping a 62-year-old Austin man around 2:45 p.m. April 21, 2021, on Interstate 30 east at mile marker 130 for failure to signal when changing lanes in the Honda Ridgeline he was driving.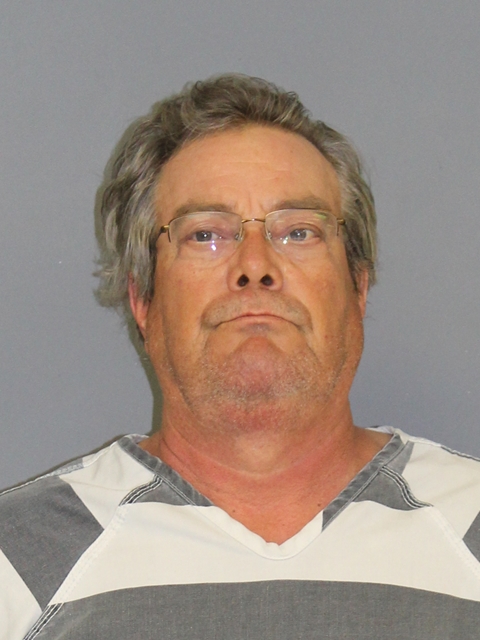 While taking to Jeffery Don Holderread, Dupree detected a marijuana odor emitting from the vehicle. Holderread admitted marijuana could be found in a backpack behind his seat.
During a search, the trooper found a bag with a green leafy substance he believed to be marijuana in the backpack behind the driver's seat, just as Holderread said. In another backpack on the back seat, multiple bags containing suspected marijuana and a baggy with green gummies the officer believed to contain THC gummies. An electronic cigarette containing a brown liquid Dupree believed to be THC was found in a box with baked items in the front passenger floorboard. Several items of drug paraphernalia were located as well.
Holderread claimed all of the items and was transported to jail. The vehicle was released to his wife. The 62-year-old Austin man was booked on a possession of 4 grams or more but less than 200 gams of a Penalty Group 2 controlled substance and possession of marijuana charges. He was released from jail Thursday, April 22, 2021 on a $20,000 bond on the controlled substance charge and a $1,000 bond on the marijuana charge.
Traffic Stop At Mile Marker 120
A Texas Department of Public Safety trooper stopped a Volkswagen Jetta around 9:40 p.m. April 21 on Interstate 30 west at mile marker 120 for speeding. However, the driver's nervousness and show of deceptive indicators are what led the highway patrol to ask the 24-year-old Sulphur Springs woman for permission to search the car.
When she refused, another trooper brought his K9 partner to the location. The canine allegedly gave a positive alert during a free air search of the vehicle. A probable cause search of the car revealed a usable quantity of marijuana and prescription medication the woman did not have in proper containers nor did she have a valid prescription. The medications were identified as sumatriptan, a medicine used to treat the symptoms of migraine headaches, and Omeprazole, used to treat certain stomach and esophagus problems such as acid reflux or ulcers (Prilosec is a brand name of this drug). Troopers also reported finding two marijuana grinders, several pouches containing marijuana residue and three CO2 canisters which the driver claimed her friend had inhaled. The Sulphur Springs woman admitted to smoking marijuana the previous day. She showed no signs of intoxication during standard field sobriety tests.
The 24-year-old woman was taken into custody and transported to jail, where she was booked at 12:10 a.m. Thursday, April 22, 2021, for possession of dangerous drugs, possession of less than 2 ounces of marijuana and possession of drug paraphernalia. She received a warning for speeding and a citation for an open container.
She was released from jail later Thursday on a $2,000 bond on the dangerous drug charge and a $1,000 bond on the marijuana charge.
KSSTRadio.com publishes Sulphur Springs Police Department reports and news. The Police Department is located at 125 Davis St., Sulphur Springs, Texas. Non-emergency calls can be made to (903) 885-7602.
If you have an emergency dial 9-1-1.
The Sulphur Springs Police Department continues to serve its citizens with pride in its overall mission and will strive to provide the best possible police force in the 21st century.