A 21-year-old Sulphur Springs man was arrested twice in one weekend for possession of THC oil, according to arrest and jail reports.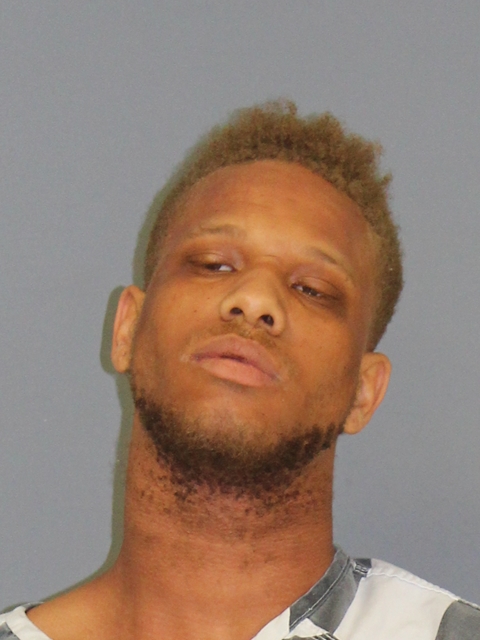 Sulphur Springs Police Officer Francisco Castro stopping Jamar Matthew Gooden at 10 p.m. Sunday, April 18, 2021, on Freeman Street at Como Street for committing a traffic violation in a Dodge Journey, the same vehicle he was driving when a deputy stopped him on Jefferson Street at Morris Drive just after 1 a.m. Friday for a defective license plate light.
Castro, in arrest reports, indicated he recognized the driver as a man who'd recently been arrested for a controlled substance offense. The police officer obtained permission to search the vehicle. Castro reported finding miscellaneous drug paraphernalia on Gooden when he patted the 21-year-old down. Officers also alleged finding a cartridge containing a light brown wax the officer suspected and Gooden confirmed to be THC oil – the same type of contraband a deputy alleged finding in the SUV Friday morning.
Consequently, Gooden was 10:30 p.m. Sunday, marking twice in one weekend, and booked into Hopkins County jail at 12:45 a.m. Monday, April 19, 2021, on a possession of 4 grams or more but less than 400 grams of a Penalty Group 2 controlled substance. A drug-free zone enhancement was added to the charge, making it a second-degree felony, because the location of the traffic stop was within 1,000 feet of a school. He remained in Hopkins County jail late Monday morning, April 19, 2021; his bond was set at $10,000 on the controlled substance charge.
Gooden was jailed Friday morning and released later Friday from the county jail on a $5,000 bond on the possession of less than 1 gram of a Penalty Group 2 controlled substance charge as well as a $10,000 bond on the unlawful possession of a firearm by a felon charge for the firearm found in the floorboard of the Dodge Journey next to the alleged THC oil cartridge Friday morning and a records check showed two prior felony convictions in Arizona on Gooden's criminal history.