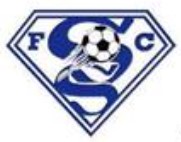 Former long time Wildcats Soccer Coach and Sulphur Springs native Andy Holt will be bringing his Frisco Wakeland team to the friendly confines of Gerald Prim Stadium for a Regional Final match against Longview, Friday night (April 9) at 7:30 p.m.
The winner will be in the final four with other Regional champions for the State Championship.
Coach Holt left Sulphur Springs after the 2016 season and then promptly won two State Championships at Wakeland. In 2019, Wakeland lost in the State Final.
Coach Holt watched the Wildcats and Longview Regional Quarterfinal match at Lindale on April 1. The Lobos just got by the Wildcats in overtime, 3-1.
Earlier this week, Longview defeated Frisco, 3-2 while Wakeland defeated Nacogdoches, 2-0.