A FM 2285 assault complaint resulted in a felony warrant arrest Tuesday afternoon, according to arrest and sheriff's reports.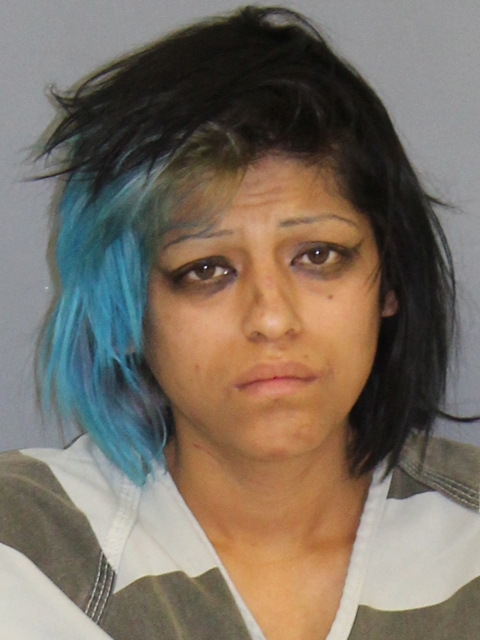 Hopkins County Sheriff's Office Deputy Bobby Osornio and Sgt. Richard Greer responded at 3:23 p.m. to a report of a fight between two females in progress on FM 2285. One woman allegedly had the other in a headlock and assaulted the second woman when she tried to leave after being assaulted.
Upon arrival at the location for the FM 2285 assault complaint, deputies talked to both women alleged to have been involved in the altercation as well as a witness. Deputies believed resident Yvonne Yvette Lozano was the aggressor in the physical altercation with the other woman, reported to be Lozano's girlfriend.
The 30-year-old rural Sulphur Springs resident, however, denied being involved in a physical altercation. The visible marks consistent with those sustained during a physical altercation on the San Antonio woman, however, lead deputies to believe otherwise. Consequently, Lozano was taken into custody on a Class A misdemeanor assault causing bodily injury charge. She was also found to be wanted on an active Bexar County warrant.
The 30-year-old was booked just after 5:30 p.m. April 20, into Hopkins County jail, where she remained Wednesday morning, April 21, 2021, on the local assault charge as well as the Bexar County possession of less than 1 gram of a Penalty Group 1 controlled substance charge, according to jail reports. An emergency protective order was requested on behalf of the woman she is accused of assaulting.
---
The Hopkins County Sheriff's Office is located at 298 Rosemont St., Sulphur Springs, TX 75482. Non-emergency calls can be made to (903) 438-4040.