Sulphur Springs Police officers reported finding a drug paraphernalia in the shoe of a wanted Sulphur Springs man Monday afternoon.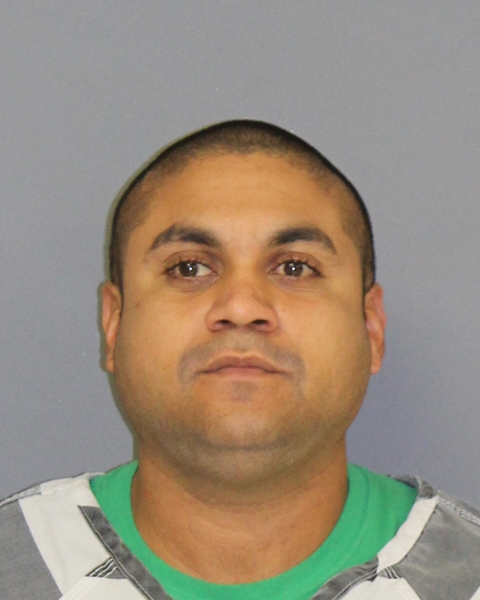 SSPD Officer Sean Hoffman was made aware of a warrant for 32-year-old David Salvador Luna's arrest and a possible area he was known to be at. The warrant, Hoffman noted in arrest reports, was related to an SCU investigation in which methamphetamine was allegedly purchased from Luna.
Hoffman began patrolling the area the man was reported to be in. Around 10:30 p.m. April 5, Hoffman saw him walking out of a motel toward an East Shannon Road convenience store and contacted him. A pipe of the kind used to smoke methamphetamine was located in a shoe, Hoffman alleged in arrest reports.
Luna was jailed on the warrant for manufacture or delivery of 1 gram or more but less than 4 grams of a Penalty Group 1 controlled substance, but was not charged Monday for possessing the drug paraphernalia found in the shoe. He remained in Hopkins County jail Tuesday morning, April 6, 2021, in lieu of a $20,000 bond on the charge, according to arrest reports.
April 5 was the second time in the last 5 months that Luna has been booked into Hopkins County jail. He spent Nov. 12-25 in custody on one criminal trespass of a habitation, shelter or other facility and two criminal trespass warrants, according to arrest reports.
KSSTRadio.com publishes Sulphur Springs Police Department reports and news. The Police Department is located at 125 Davis St., Sulphur Springs, Texas. Non-emergency calls can be made to (903) 885-7602.
If you have an emergency dial 9-1-1.
The Sulphur Springs Police Department continues to serve its citizens with pride in its overall mission and will strive to provide the best possible police force in the 21st century.