The Hopkins County Sheriff's Posse will coordinate the Spring 'Drug Takeback Day' on Saturday April 24, 2021 from 10am til 2pm on the parking lot of Atwoods Ranch and Home Center in Sulphur Springs, Texas. The address is 817 Gilmer Street. The Drug Enforcement Administration's 'Takeback Day' affords a quick, simple and anonymous way for residents to dispose of prescription drugs which are unused, unwanted or expired. There will be a tent on site where you can just drive up and drop off the medications, for example in a ziplock bag, to have them disposed of properly and safely. You won't have to get out of your car and you won't have to give your name or any information. It's totally anonymous. From Texas alone, this twice-per-year practice has collected over a million pounds since the program began, significantly reducing the unauthorized use of these medications by the wrong hands.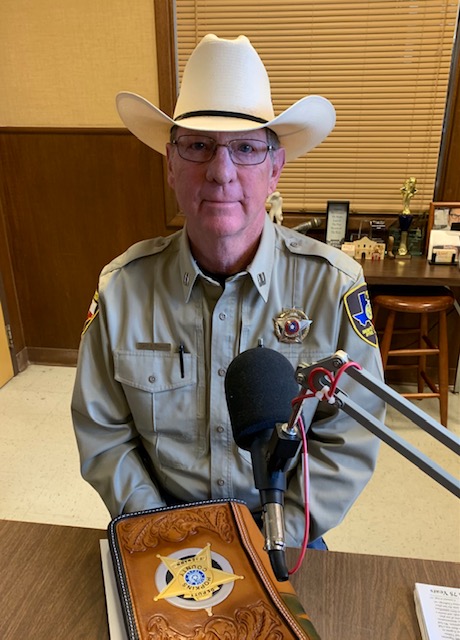 According to Captain Frank Tiemann of the Hopkins County Sheriff's Posse, Takeback Day can accept unwanted prescription drugs, vitamins, minerals, veterinary drugs and drug samples. Marking out personal information on labels on original containers is encouraged but not required. Takeback Day cannot accept include liquids, inhalers, thermometers, needles or other medical sharps. Once collected, the Sheriff's Department will follow the mandated DEA protocol for safe and secure handling of the drugs and a fairly intensive chain of custody reporting before the drug collections are received and destroyed by the DEA.
During a KSST Good Morning Show interview, Tiemann explained that the DEA introduced the program in 2010 after EPA studies showed an abnormally high content of prescription drugs ending up in water systems, and in turn notified the DEA, and the result is the Drug Takeback Day program. To date, almost 14 million pounds of drugs have been collected nationwide. Hopkins County collects an average of 300 pounds each year.
A 2019 study by the DEA concluded that there were 10 million people who abused or were addicted to prescription pain relievers, 5 million abused or were addicted to prescription stimulants, and 6 million abused prescription tranquilizers. Unfortunately, the majority of these drugs were obtained from family or friends. Opioids…the pain relievers like oxycodone and hydrocodone…are the top two opioid drugs abused. Next is line is barbiturates… the sedatives like Valium, Xanax and Klonopin. Stimulants like Aderall and Ritalin come in third. Another local Drug Takeback Day is planned for October 2021.