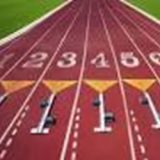 On Wednesday, Mar. 30, the Commerce Tigers men's track and field team travelled to Paris to participate in the "Paris" Deion Minor Wildcat Relays. The Tigers track and field team finished with 20 points at the meet, good enough for 8th place at the invitational.
In the 3200 M run, Oliver Roberts placed fifth with a time of 10:57. Enrique Morales fared a bit better in the 800 M run, scoring bronze with 2:08:61. The Tiger team of Ashton Seale, Aidan Crowder, Edgar Castillo, and Jaystin Finch finished sixth in the 4×200 M relay with a time of 1:37:18.
Ty Hoffman placed fourth in 300 M hurdles, coming in with a time of 44.54. Oliver Roberts finished fifth in the 1600 M run at 5:01:35. Finally the Tiger team of Edgar Castillo, Enrique Morales, Aidan Crowder, and Da'shawn Jackson placed fifth in the 1600 M relays, coming in with a time of 3:51:65.
Coach Cameron Warren, head boys track coach at Commerce, said after the meet that the Tigers faced "A lot of tough competition from larger schools," Coach Warren said, but also added that "our kids competed well."
Coach Warren informed KSST Radio that the Tigers added another invitational to the schedule and the Commerce men's track and field team will be back in action in Quitman tomorrow.