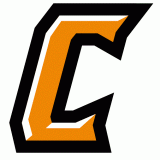 The Commerce Tigers Baseball team overcame a 4-run deficit to beat district foe Edgewood 13-5 on Tuesday, Apr. 13.
Edgewood came out of the gate swinging for the fences, as 4 quick runs by the Bulldogs quickly put the Tigers in a 4-0 hole after only a half-inning of baseball.
Commerce would not go gently in to that good night though, as they began chipping away at Edgewood's lead, putting a run on the board in the bottom of the first to make it a 3-run, 4-1 deficit after one full inning.
The bats cooled down a bit in this district match-up in the second inning as neither team managed a run. That changed in a big way as both teams headed in to the third inning. Edgewood did what they could to build on their 3-run lead, getting another run to make it 5-1 in favor of the Bulldogs.
Commerce responded in the bottom frame of the third by getting 5 runs, which gave the Tigers the lead for good at 6-5. From there, it was all Commerce all the time, as the Tigers added on 7 more runs through the next 3 innings en route to a big, 13-5 come-from-behind victory over the Edgewood Bulldogs baseball team.
Elliott got the win for the Tigers, pitching a complete 7 inning game while giving up 5 runs on 7 hits. Only 2 of Elliott's runs were earned, though. Elliott managed to strike out 8 Edgewood batters in the victory.
With the win, the Commerce Tigers baseball team is now 5-12-1 according to their game changer page. Next up, Commerce will again be taking on Edgewood on Friday, Apr. 16, with the two teams playing in Edgewood as opposed to Tuesday night when the two teams played in Commerce.
The Edgewood-Commerce district match-up is set to tee-off on Friday at 7 P.M.