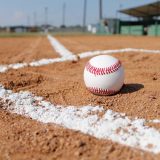 The Commerce Tigers baseball team jumped out to a quick lead on Senior Night but it was not enough as Lone Oak scored 11 unanswered to best the Tigers in Commerce on Tuesday, Apr. 27 by a score of 11-1.
Commerce got their only run of the game when Nicholson of the Tigers was walked by Lone Oak pitching, and following an error by Lone Oak catcher Jackson, Nicholson was able to advance all the way to third base.
The following batter for Commerce, Elliott, hit a sac fly to left field with 1 out to allow Nicholson to tag and reach home, giving the Tigers a 1-0 advantage after 1 full inning. Neither team would score in the second.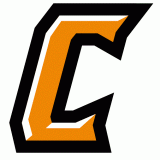 But the Buffalos would no go quietly, as they then proceeded to score their first run of the game in the top of the third to tie the game at 1-all. Lone Oak then scored two more runs in the top of the fourth to take their first lead of the night at 3-1. The Buffalos put on 8 more runs in their next at-bat in the top of the fifth to make the score 11-1.
Commerce, after scoring their first run of the contest, could not manage any more offense in the middle of the game as the district match-up was called after five to the tune of an 11-1 Tiger loss to Lone Oak.
Colby Lewis and J'den Wilson both led the Tigers with 1 hit a piece, the only hits on the night for Commerce.
Elliott got the loss for Commerce after pitching 4 1/3 innings, allowing four hits and five runs while striking out 5 Buffalo batters. Lewis came in and pitched the final 2/3 innings for the Tigers.
With the loss, the Commerce Tigers baseball team's season record falls to 5-16-1 according to their game changer page.
Next up, the Tigers will conclude their season on Friday in their rematch with Lone Oak, with the notable difference being that the two teams will be playing at Lone Oak on Friday. That game is set to tee off on Friday, Apr. 30 at 7 P.M.