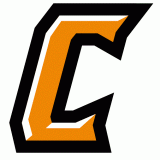 The Commerce Tigers baseball team could not keep up with Prairiland, whose offense took over en route to a 7-0 victory over Commerce Friday, Apr. 9.
The first three innings were scoreless between the two teams. Pitchers Colby Lewis for Commerce and Jameson of Prairiland looked to be entrenched in a pitchers duel as neither team could manage a hit until Prairiland was able to get the first hit of the ball game in the bottom of the second.
The Patriots added on another hit in the third inning before busting open the flood gates in the bottom of the fourth.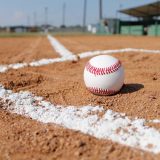 Prairiland was able to put 7 runs on the board thanks to a slew of costly errors. Two walks, a sac fly, and an error put the Patriots in prime scoring position. Matters only got worse for Commerce when P Colby Lewis hit the next batter to give Prairiland a 1-0 lead. Lewis was pulled from the game after that. J'den Wilson was called out of the bullpen to get the Tigers out of the inning, but two walks by Wilson and an error made it a 4-0 ball game in the bottom of the fourth.
Jameson poured salt on the still-fresh wound when he followed a 4-0 lead with a double, allowing Prairiland to score 3 more runs en route to a 7-0 victory over Commerce.
Jameson got the win for Prairiland, after pitching a complete 7 inning game, allowing no runs, no hits, but striking out 12 Tigers. The starting pitcher for the Patriots walked three Commerce batters.
Lewis got the loss for Commerce after surrendering four runs on two hits over three and a third innings. Lewis also struck out a Patriot. J'den Wilson, who signed to play at Stephen F. Austin after national signing day in January, made a relief appearance, allowing three runs off of two hits. Wilson walked three Prairiland batters as well.
The loss drops the Commerce Tigers baseball team's overall record to 4-12-1, according to their game changer page. Next up, the Tigers will be back at home to host district foe Edgewood. That game is set to tee off on Tuesday at 7 P.M.