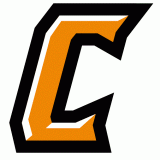 It was a hard fought night, but the Commerce Tigers baseball team dropped a double-header to Grand Saline, 2-1 and 8-7 on Tuesday, Apr. 20.
The first game was a low-scoring affair, as neither team scored a run through two full innings. Grand Saline was able to get two runs in the bottom of the third to break the no-run tie.
Commerce would respond with a run of their own in their next at-bat in the top of the fourth, but that was all the Tiger offense could muster as they lost to the Indians by a 2-1 margin. Commerce did manage to outhit Grand Saline 6-1, with both teams committing an error a piece.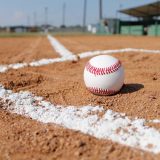 The Tigers came out swinging in their second game of the double-header versus the Indians, jumping out to a 6-0 lead in the bottom of the second inning. Neither team scored in the next two innings, but Grand Saline eventually found their way on offense, getting five runs in the top of the fifth to make it a one run deficit.
The Indians then scored a run in their next at-bat in the sixth to tie the game up at 6 points a piece. To make matters worse for the Tigers, Grand Saline added on two more runs in the top of the seventh to give the Indians their first lead of the night at 8-6.
Commerce scored a run of their own but that was it as the Tigers lost a high-flying affair 8-7 to Grand Saline. The Indians outhit the Tigers 12-8 but gave up three errors to Commerce's two.
Two hard-fought games that, unfortunately for Coach Britt Melton and his squad, found themselves on the wrong side of. The two losses dropped the Commerce Tigers baseball team's overall record to 5-15-1, according to their game changer page.
Next up, the Tigers will take on Lone Oak in Commerce for the baseball team's final home game of the season. The Senior Night game is set to tee-off at 7 P.M. on Apr. 27.