Early voting by personal appearance begins Monday morning, for the May 1 school and municipal elections. Voters within Como-Pickton Consolidated Independent School District will be asked to vote for up to three of the five candidates vying for a full term seat on the school board; seats are at large, so they will go to the three candidates receiving the most votes in this election. Also on the ballot is one unopposed candidate for a two-year unexpired term on the school board.
Ballots in the CPCISD Board of Trustees Election may be cast early in person from 8 a.m. to 4 pm. April 19-27 and Como-Pickton Administration Office. Voting hours will be extended to 8 p.m. April 19 and April 26. Election Day voting will be conducted from 7 a.m. to 7 p.m. Saturday, May 1, 2021, at CPCISD, in Room 114 in front of the building, 13017 State Highway 11 east in Como.
Applications for ballots by mail must be received no later than the close of business on Tuesday, April 20, 2021, by the Early Voting Clerk, Danetta Carpenter, PO Box 18, Como, TX 75431.
To help voters learn a little more about the people seeking office, each school board candidate was asked to provide information about themselves and their candidacy, including their reasons for seeking a seat on the school board. Those responses are shared here, in ballot order.
Candidates For 3 Full Term Seats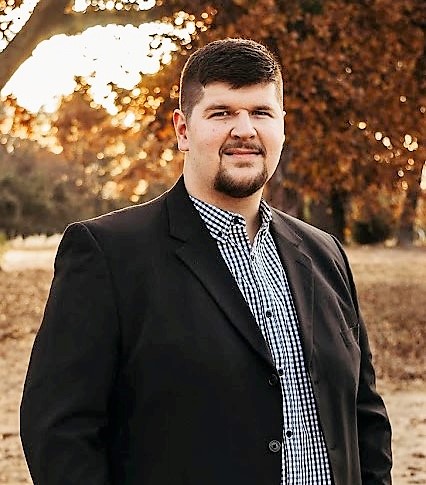 Name and position seeking: Cole Boseman, Trustee
Family Information: My wife Elyssa Boseman and I have been married since 2012 and have two sons, Brantley (4) and Beau (3 months). My wife Elyssa has worked for Cypress Basin Hospice for 12 years and our son Brantley is currently attending pre-k at Como-Pickton.
Occupation, brief job description: Team Leader at Clayton Homes Sulphur Springs. I oversee employees and daily operations within the Wall Build department. I have been with the company since 2014.
Education, training or special skills: 2009 Como-Pickton graduate. I attended TJC and transferred to NTCC prior to pursuing a full time career with Clayton Homes.
Why are you seeking this office? The Como-Pickton school board has always been composed of the very finest people in our community. With a child now enrolled in Como-Pickton, I hope to be able to serve alongside these individuals to continue making our school the very best for our children. I believe I will be able to contribute an honest and fresh perspective concerning the safety and education for all.
Experience/qualifications: Although I have not yet served on the school board, I have lived in this community my whole life. Between being involved in sports and extracurriculars during my time at CP to going on to coach Little Dribblers and hosting Senior Nights at FUMC Pickton, I find great fulfillment in playing an active role in my community. I have always been able to connect well with people and work collaboratively with my peers to find the best possible outcomes.
What do you consider the most significant area(s) of interest, need or challenges in the office you are seeking, and your plan(s) to address the concerns(s)? The safety of our children and their ability to be seen and heard is always going to be my top priority. To achieve this, I believe it is important to routinely evaluate current practices to ensure we are providing our students with a healthy learning environment.
What do you feel is most important for the public to know about you and your candidacy? I will always be honest and unapologetic in advocating for our youth. These are our kids, nieces, nephews, cousins, brothers, sisters, and friends. These are the young people that will shape future generations and we owe it to them to set them up for success.
---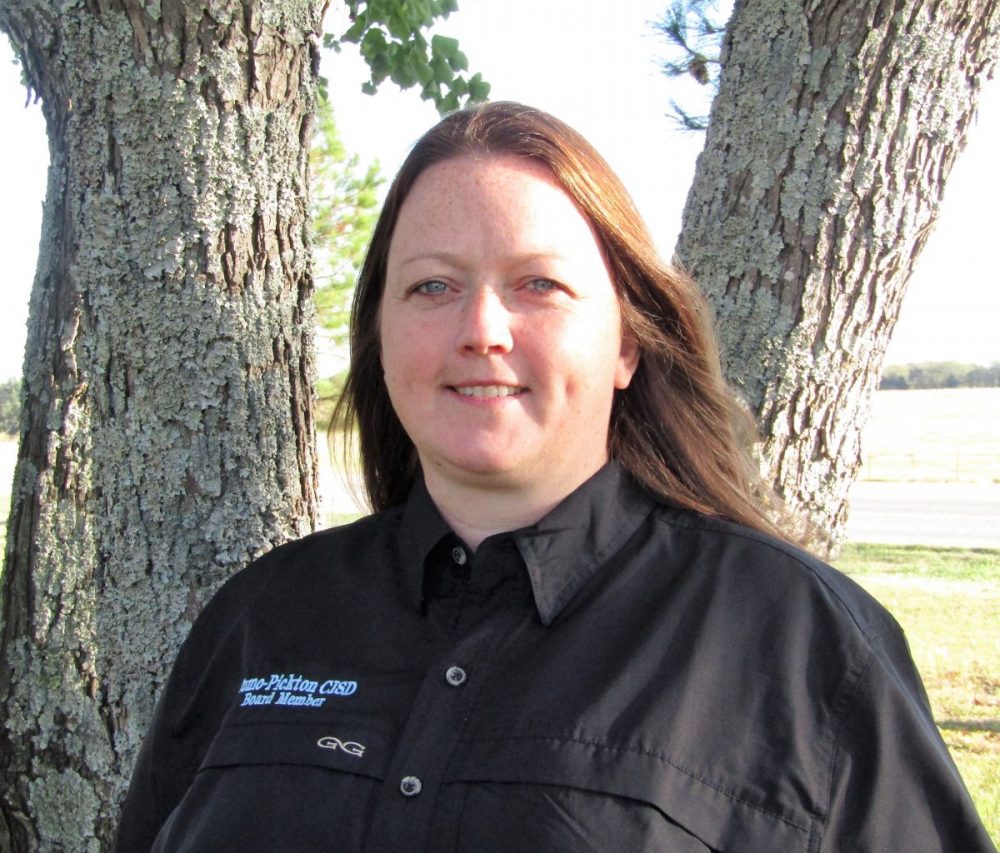 Name and position seeking: Jessica Pegues, trustee
Family Information: Married with 6 children and 1 grandson. Four of our children attend CP.
Occupation, brief job description: Junior High Math teacher at Winnsboro ISD, with 10 years as 7th and 8th Math teacher at CP.
Education, training or special skills: Undergraduate and Master's degrees from Texas A&M University, Commerce; member of the Math and Science collaborative multiple years through Region 8; active member and pianist at 2 of the area Churches; current board member at CP.
Why are you seeking this office? I have always been a firm believer there should be as many backgrounds as possible on a school board. One of those backgrounds is one of a teacher. I strive to bring to the table a teacher's point of view, and insight. When reports of student progress are being given, changes are being made within the district, or instruction is focus, I hope to be able to ask the right questions due to my background. Instruction and academics are of the utmost importance to me. We must strive to find that common "happy ground" between that and all other activities.
Experience/qualifications: Completed 1 full term as CP school board member. Teacher for 16 years, 10 at CP.
What do you consider the most significant area(s) of interest, need or challenges in the office you are seeking, and your plan(s) to address each? The most significant areas of interest are of course academics, but our CTE department is rapidly growing and definitely something to be proud of at CP. We have wonderful staff and an ever-growing number of students participating. I would love to see their resources grow! One of the main challenges, of course is how to "catch students up," so to speak, after the long break and absence of instruction for most of the 2nd semester last year. Teachers have worked hard, but there still has to be gaps. I would like to be involved in a plan to close those gaps by helping teachers and students.
What do you feel is most important for the public to know about you and your candidacy? I just want to do what is best for our students and staff. I want honesty and integrity.
---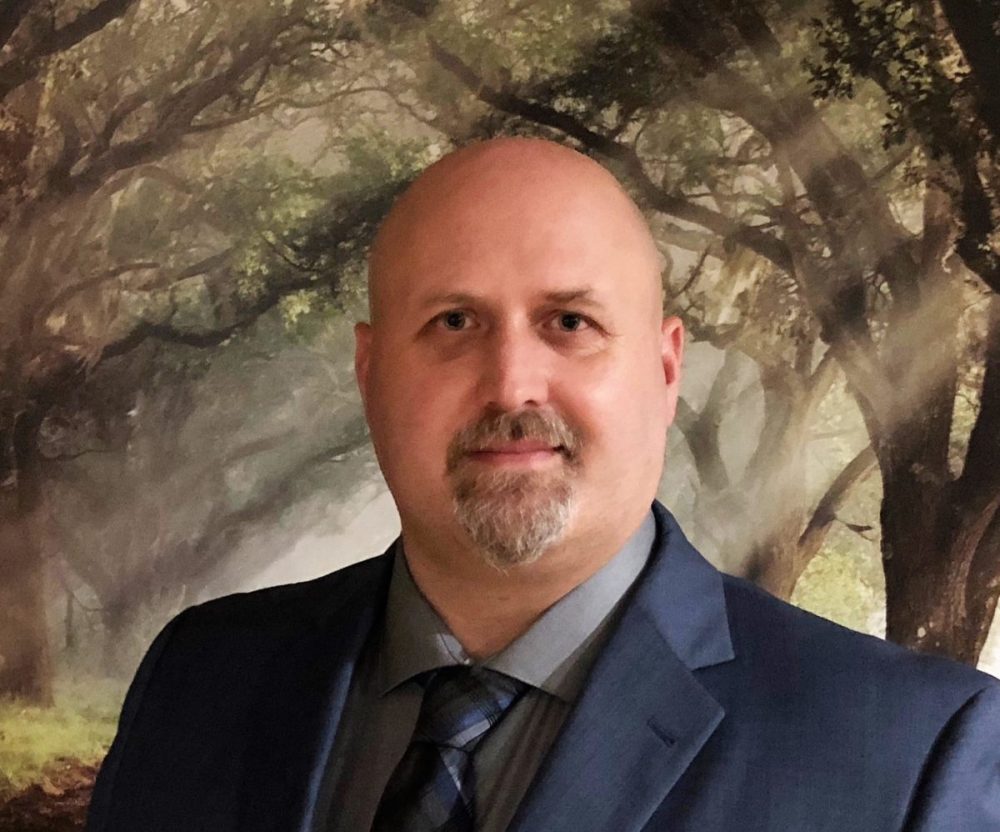 Name and position seeking: Clif Carpenter, Trustee – 4 year term
Family Information: Wife – Jill Carpenter, Son – Sean Carpenter 7th grade at Como-Pickton, Daughter – Alex Carpenter 3rd grade at Como-Pickton
Occupation, brief job description: Vistra Corporation which is the parent company for better known companies such as energy retailer TXU and energy producer Luminant. I work in the Technology Services department performing application management and development for a software package which allows the company to plan and track work, procure materials and services, receive and issue materials from our warehouses, and pay invoices and related taxes.
Education, training or special skills: Como-Pickton Class of '98; Bachelor of Business Administration from Baylor University, Major in Management, Major in Real Estate
Why are you seeking this office? To support the students, staff and Como-Pickton school as a whole and to provide a service for the community
Experience/qualifications: In my current role at Vistra, I am a part of the primary support function for day to day issues and requests for some 5000+ business customers. Some issues that arise require immediate action and resolution while other requests require extensive planning and project development. Some experiences and skills I have gained over the years that have allowed me to be successful include: Department Management, Project Management, Planning and Scheduling Heavy Maintenance, Budget Planning and tracking, and Conflict Resolution with Risk Analysis.
What do you consider the most significant area(s) of interest, need or challenges in the office you are seeking, and your plan(s) to address the concerns(s): I do not believe there are any areas of interest, needs, or challenges that are more or less significant than the other unless there is an imminent danger situation. My plan to address any present issue will be through effective communication with other members of the board and through action which has the school and community's best interests at heart.
What do you feel is most important for the public to know about you and your candidacy? I would like to point out that these positions are in essence volunteer positions, so myself with the others on the ballot and current members have made a conscious decision to dedicate our time to make Como-Pickton the best that it can be. This election is the first step in making your voice heard in the school and community, the next is actively talking with those elected. I want to serve you, and I want to serve Como-Pickton.
---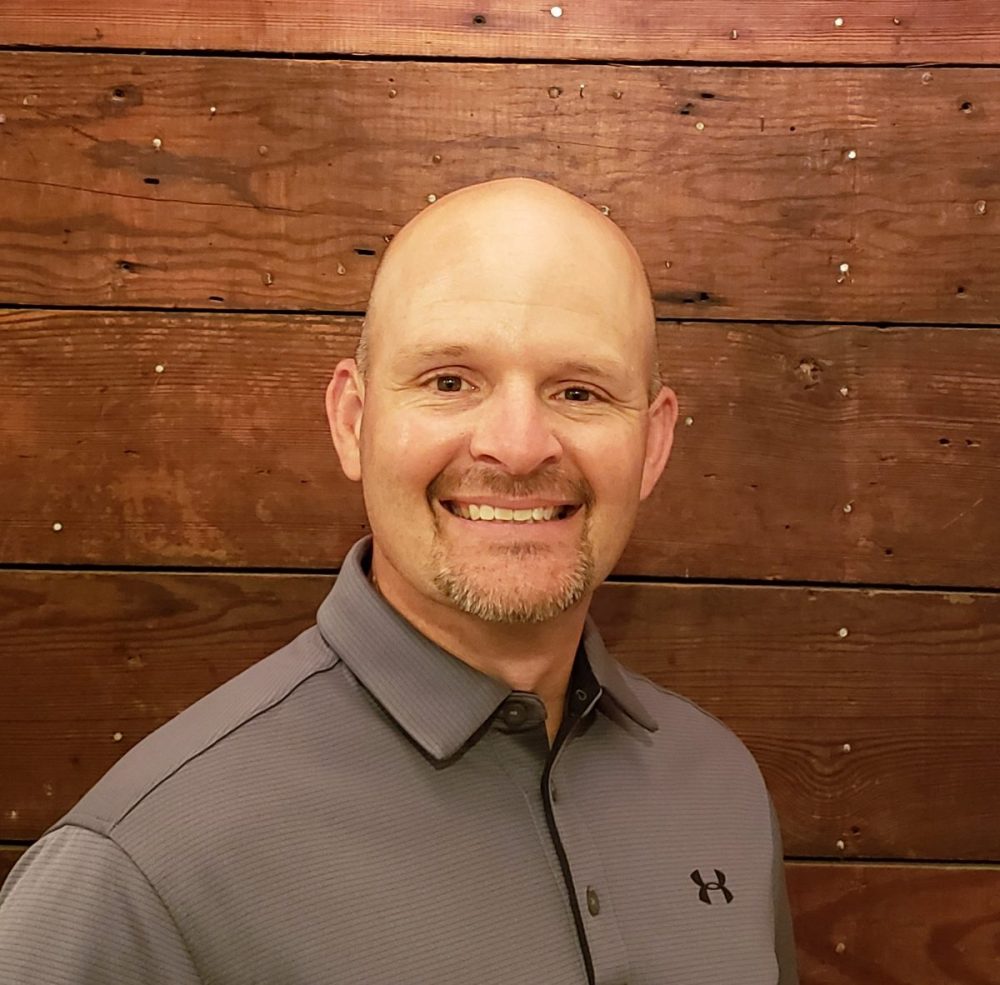 Name and position seeking: Shiloh Childress, position Re-election of Full Term position
Family Information: Wife Adrian Childress, Physician Assistant, son Cade 13 7th grader at CPCISD, and daughter Madison 9 4th grader at CPCISD
Occupation, brief job description: Sales Manager for AVCO Roofing
How many years have you lived in the district? 11 years
Education, training or special skills: Associate's of Applied Science in Dental Hygiene, Bachelor's of Science in Exercise Physiology
Why are you seeking this office? To serve my community and school. My children go to school at Como-Pickton. I want them and all the other students to have a great educational experience.
Experience/qualifications: Current member of the Board and Instructor at Northeast Texas Community College Dental Hygiene Program for 3 years.
What do you consider the most significant area(s) of interest, need or challenges in the office you are seeking, and your plan(s) to address the concerns(s): I am here to support our children. I believe the interest of a board trustee is to provide a supporting role and help seek the best interest of the students, the administration, and the district. I want to see a continued growth of a community that is supportive of our students, school, and administration. When we raley behind them all it creates a positive atmosphere for our district. Through this positive atmosphere we give our entire district a better opportunity to reach higher achievements in all areas. This is my goal to do my part in helping grow this positivity and pride in our school.
What do you feel is most important for the public to know about you and your candidacy? My Adrian and I moved back to Pickton 11 years ago. Adrian is a graduate of CPCISD. This is the area we always called home and wanted to raise our kids. We wanted to give them the small town/small school experience. I believe by giving my kids and all others the small school experience we give them a better learning opportunity. A better learning opportunity for everyone is my main focus.
---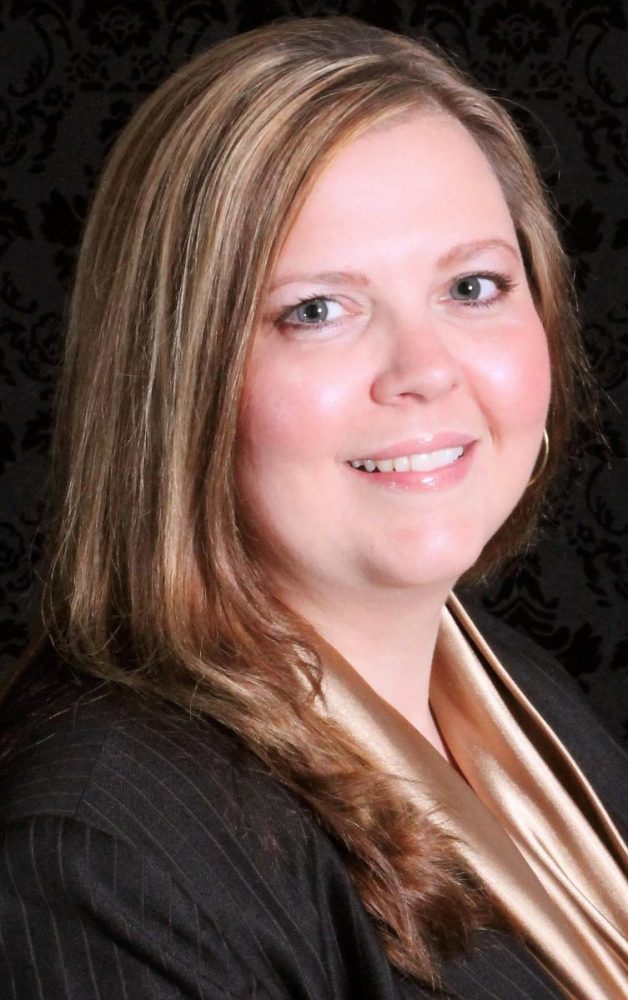 Name and position seeking: Stephanie Cotton, School Board Trustee
Family Information: We have been residents of CPCISD since 2018 and currently reside in Como, TX. Michael Cotton and I have been married for 12 years. Michael has a degree in commercial refrigeration and technology. He is currently a Sulphur Springs Youth Football & Cheer (SSYFC) board member. His passion is coaching football/baseball for Sam and other grades as well. Our son, Sam Cotton, is in 7th grade and is active in CP's sports program and other extra-curricular sports programs. Our daughter, Ashleigh, is 23 and a graduate of Texas A&M Corpus Christi with a degree in Environmental Science. She works for a municipality in D/FW. We enjoy spending time with our family and friends and going on hunting and fishing trips. We are looking forward to our family vacation to Yellowstone and the Grand Tetons this summer.
Occupation, brief job description: I spent the first part of my 25 year career as a Project Manager overseeing many new and restorative commercial construction projects all across Texas and the US. I presently work for a CRE company, JLL, Inc. based out of Chicago, Illinois as a Facility Conditions Manager in a consulting role. My team provides clients with technical insight and information for their real estate decisions and transactions that saves them money and reduces their business risks.
My Texas Real Estate Salesperson license has been active for 8 years and I hold my brokerage with Century 21 First Group in Sulphur Springs, Texas. I really enjoy helping people sell and buy properties.
Education, training or special skills: Graduate Grapevine High School, Grapevine, Texas; Alumni University of Texas at Arlington, Arlington, Texas – Bachelors of Business Administration with emphasis in Real Estate and Project Management; Texas Real Estate Commission License #0636029
Why are you seeking this office? I have grown to be passionate for and care about every child in this district, not just our own. In such a short time in district, we have gained the trust of parents to mentor their children whether it's in our home or sports settings. I desire to see each child succeed, no matter what or where they come from. Whether it's getting a student to and from practice or purchasing equipment for a particular sport; whatever it takes to ensure their success! I learned from my days as a foster mother, that all kids when given the right tools, love and support, they can be successful.
Success of a school district is only as strong as its School Board, Superintendent, Faculty, Students and Community as a whole. Our schools and our children are our common denominator in the Como- Pickton communities as we don't have many restaurants or town squares, etc. to bind us together like adjacent districts. I want to see more community involvement.
My strengths in the areas of integrity, transparency, fiduciary responsibility, "a doer", servant leadership, effective communicator and listener will prove me to be a robust and diverse contributing member to enhance the existing School Board.
Experience/qualifications: 25 years of project management experience to include multi-discipline scheduling, balancing multi-million dollar budgets, finalizing projects on or ahead of schedule, coordination with large skilled project/engineering teams. Human Relations and decision-making for business continuity; Contract and transactional management; Effective communicator and listener
What do you consider the most significant area(s) of interest, need or challenges in the office you are seeking, and your plan(s) to address each? Encouraging more parent involvement in board meetings or providing parents with their own meetings to promote their ideas and express their concerns. Parents have expressed they don't feel they have a voice anymore in this district over the years. Parents are the taxpayers and should have an appropriate forum to promote their ideas and voice their concerns. We need to be able to bring people together in an organized manner and not wait for issues to be addressed on social media.
A diverse mix of decision makers in the upcoming years will be imperative to continuously improve and grow our district as the fabric of our community continues to change.
Seek and promote other individuals with diverse backgrounds to participate more actively in the School Board and various school activities. We can promote traditional values and grow our community.
I want to see our district retain key talented academic and athletic youth that have already began seeking opportunities at neighboring ISD's. Their parents see those ISD's have invested in consultants, more career & technology programs, athletic training and discipline programs, building new facilities, and want their child(ren) to be able to take advantage of all the latest and greatest programs. What can CPCISD and our community start doing now to offering more innovative programs?
I want to see more of our students representing our town around the state when they go to college. Our students should be encouraged to seek out college scholarships and grants at all types of colleges not just one or two local colleges. Our coaches/parents should be supporting students with pursuing college athletic scholarships. My daughter applied to many colleges and wrote papers. We toured many colleges before she accepted one. She didn't want to settle for the local Jr. College or UTA like mom and I supported that.
What do you feel is most important for the public to know about you and your candidacy? I was not born and raised in Como, Texas. I was raised in a much larger 6A district in D/FW where almost every activity imaginable was offered. I feel I came out of high school well-rounded already before going to college and work. I know that is not always possible due to funding in a 2A district to offer, but as school board members and stewards of the community, I feel we could do better. We could help students realize their dreams and aspirations by setting up more mentorship programs outside of the school with business owners, etc. to fill these gaps and ready these students for life outside of this small town. One of the best memories of Jr. High was going on the 8th grade field trip to Washington DC to enforce my education on U.S. Government. I mowed yards and babysat the whole summer before to help pay for the cost of the trip. These types of trips are attainable with some planning.
---
Candidate For A 2-Year Unexpired Term Seat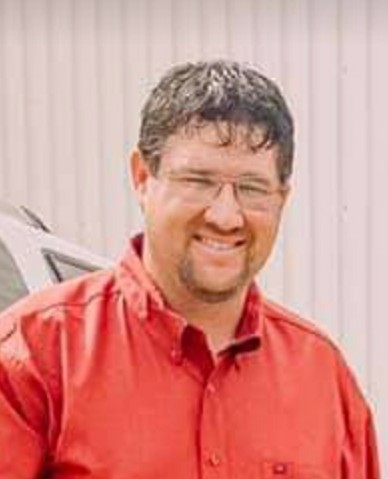 Name and position seeking: D.J. CARR, Trustee for CPCISD 
Family Information: Wife: Katy Carr, 6th grade teacher at CPJH, 2 sons: 2nd grader and Pre-K at CP Elementary 
Occupation, brief job description: Self employed, cattle farm 
Education, training or special skills: Graduate of CPCISD, Bachelors of Business Management at UT Arlington 
Why are you seeking this office? Running for re-election 
Experience/qualifications: 6 yrs on the CPCISD Board
What do you consider the most significant area(s) of interest, need or challenges in the office you are seeking, and your plan(s) to address each? The interests, needs or challenges of our district are constantly changing. Everyday the teachers, staff, and administrators are faced with something different. The year 2020 has brought some of the most challenging times that we have ever encountered. The staff and administration have done an excellent job of getting the school through this academic year and deserve a tremendous amount of credit. One aspect of a school's success is how well a board of trustees can work together with different ideas and opinions and still make the decisions needed, that keep the students their top priority. Thankfully our current board has been able to achieve this goal and that ultimately leads to the success of our students.
What do you feel is most important for the public to know about you and your candidacy? Thank you for the opportunity to serve as a trustee of CPCISD.  I would greatly appreciate your vote in the upcoming election. I would also like to publicly thank Mr. Mark Humphrey for the many years of service on the CP board. He has made a great impact on this district and community.