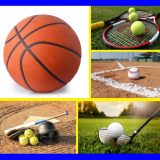 The rainy weather is impacting baseball and softball on this game day Friday (April 16). Both the Wildcats Baseball Team and Lady Cats' softball team were scheduled to play Marshall in Marshall Friday.
Lady Cats Coach David Carrillo expects that his game will be rescheduled for Monday with a JV game at 4:30 p.m. and then the Varsity game at 6 p.m. at Marshall.
However as of now, Wildcats Coach Jerrod Hammack and the Marshall Head Coach are still planning to play Friday. Coach Hammack says the Marshall Baseball Coach feels there will be a change in the weather at around 5 p.m. Friday.
The coaches' plans as of now call for a Varsity only game starting at 7 p.m. The JV game has been canceled.