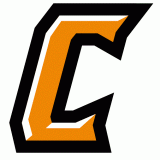 The Commerce Tigers men's track and field team placed second at the 3A Region 2 Area track meet held on Wednesday, Apr. 14 in Rains, TX.
The Tigers have 7 athletes advancing to the regional meet. Commerce placed second at the Area meet after accumulating 78 points as a team.
In running events, Aidan Crowder qualified for the Regional track meet after snagging silver in the 200M dash. Ashton Seale got sixth in the event. Speaking of getting sixth, Enrique Morales placed sixth in the 400M dash.
The second Tiger to qualify for the regional meet came thanks to Enrique Morales finishing with bronze in the 800M run. Isaac Hernandez and Oliver Roberts missed the threshold to qualify by placing sixth and seventh, respectively.
Roberts did manage to qualify for regionals after getting second in the 1600M run.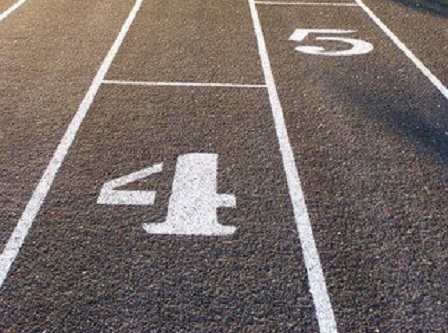 Roberts qualified for his second event by winning the 3200M run. Jovani Castanada got seventh. Ty Hoffman fared very well in the hurdles, placing sixth in 110M hurdles and becoming the first alternate for the Tigers after finishing fifth in the 300M hurdles. J'den Wilson won the 300M hurdle event, so he will be moving on to the regional meet.
The Commerce team of Seale, Edgar Castillo, Carlos Aubrey and Da'shawn Jackson placed seventh in the 4x100M relay. In the 4x200M relay, the Tiger team of Seale, Jackson, Castillo, and Crowder did well enough to finish fifth, becoming the second alternate at the meet for Commerce.
Lastly in running events, the 4x400M relay team of Castillo, Hernandez, Crowder and Morales did well enough to finish sixth in the event.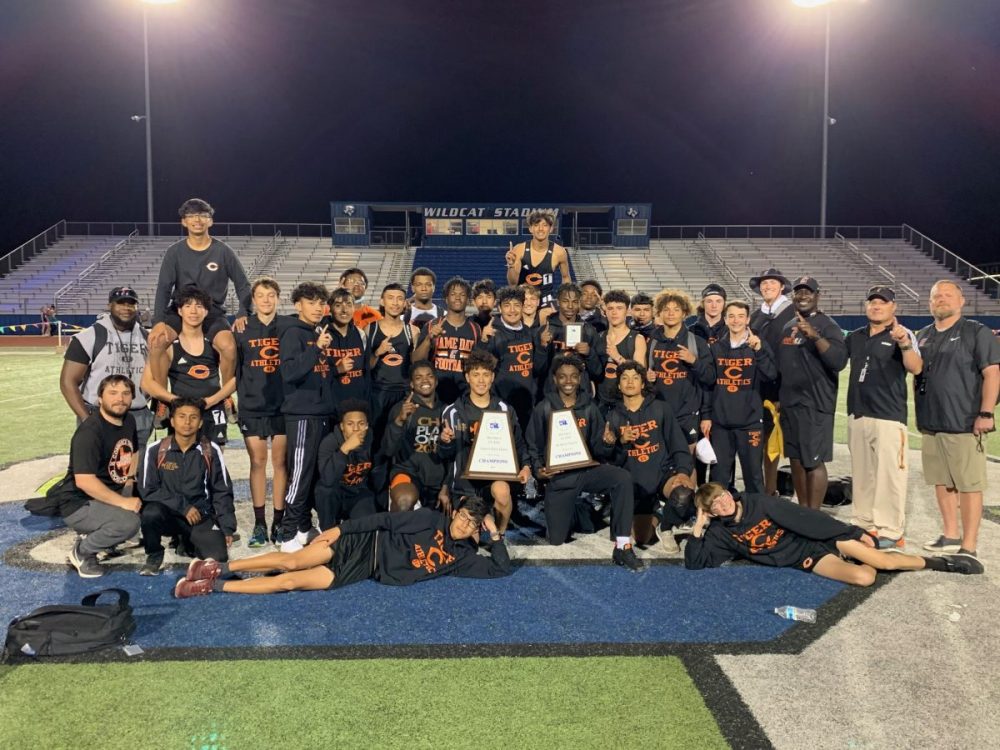 In field events, Omarhi Davis did well enough in long jump to get a top-10 finish, but not enough to qualify for regionals as he placed seventh. Davis was not done, though, as he qualified in both shot put and discuss after placing fourth and second, respectively.
Richard Jackson fared even better in shot put than Davis, as Jackson took third in the event and will be participating in the regional meet with six other Commerce Tigers.
Anton Stapleton was the third and final alternate for the Tigers as he managed to grab fifth place in shot put. The final Commerce athlete to qualify for regionals is Jayston Jones, who took the final qualifying spot in discuss at fourth place.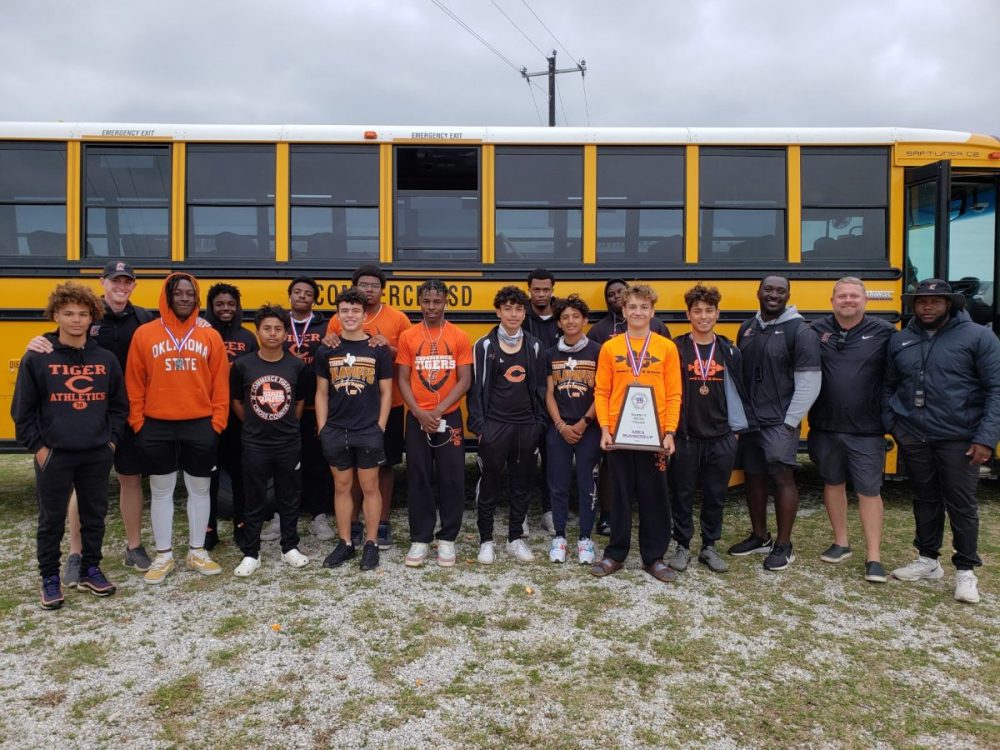 Cameron Warren, Tigers mens track coach, said after the meet that it is "Exciting to go out every week and see our kids battle and compete."
The Commerce track coach said he was super proud of all of the Tigers' dedication and hard work.
Next up, seven Tiger track members will be competing in the 3A Region 2 Regional Track meet held next Thursday and Friday, Apr. 23-24, in Whitehouse.