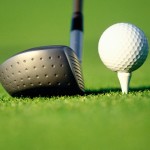 The Wildcats Golf Team saw their scores soar Monday (March 15) when they played a most difficult course and encountered very strong winds.
The Wildcats played in the Warrior Shootout Monday at the Dye Course at Stonebridge Ranch Country Club. The Wildcats finished 14th out of 16 teams firing a 394. Kip Childress finished tied for 33rd place with a 90. Rylan Brewer tied for 64th with a 98. Grant Mohesky was 71st with 102. Luke Dietze tied for 73rd with 104. Caleb Kesting tied for 80th with a 107.
Wildcats Golf Coach Jeremy DeLorge said this tournament does not reflect his team's playing abilities. He added this was by far the hardest course his team members will ever play in high school. Next the Wildcats play at a district preview at Tempest Golf Club in Gladewater next Monday.
The district tournament will take place at Tempest on March 29-30.

---
KSST is proud to be the official Wildcat and Lady Cat Station. We broadcast Sulphur Springs ISD games year round live on radio. When allowed, we also broadcast games via our YouTube channel.