Playing against a good field of 13 teams, the Wildcats Golf Team finished in sixth place at a tournament at Squaw Valley Links Course in Glen Rose this past Friday and Saturday (February 26-27).
The Wildcats shot 315 Friday and 313 Saturday for a total of 628.
Kip Childress shot 76 and 77 for a 153 total, good for 25th place. Rylan Brewer and Grant Mohesky shot 158 total and tied for 29th place. Brewer had rounds of 81 and 77 while Mohesky was consistent shooting 79 and 79. Caleb Kesting had 79 and 92 for a total of 171, good for 43rd place. Luke Dietze shot 95 and 80 for 175, good for 46th place.
The Wildcats will compete in the Pine Tree sponsored Twisted 54 Tournament with 18 holes this Friday at Wood Hollow Golf Club in Longview and then 36 holes Saturday at Tempest Golf Club in Gladewater.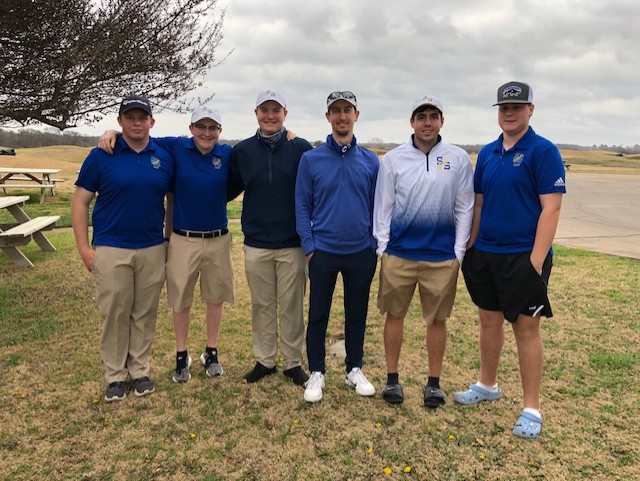 ---
KSST is proud to be the official Wildcat and Lady Cat Station. We broadcast Sulphur Springs ISD games year round live on radio. When allowed, we also broadcast games via our YouTube channel.