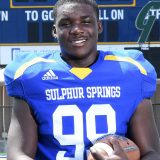 Wildcats Defensive Lineman D'Andre Peoples signed a letter of intent Friday, March 5 to attend McPherson College in Kansas and to play football. Peoples, the son of Tony Reed and Lolitha Peoples, was a three year member of the Wildcats varsity football team.
Peoples said he made contact with McPherson coaches through Twitter. He said he filled out a questionnaire and was contacted about a week later concerning a possible visit. Peoples said the visit went well.
He said McPherson likes his technique as well as his speed and strength. He said they believe in him. Peoples said he is aware that the school is seven hours away and he knows it can get cold up there. He said McPherson is interested in him as a defensive lineman.
Peoples said he will need to bulk up but he said he wants to get stronger while maintaining his speed. He said he expects to get homesick some but he adds his friend Somjai Pryor is expected to be about an hour away.
Peoples said he wants to major in business. He said he loves clothes and wants to be involved with developing a clothing line that is not only stylish but also affordable.
Wildcats Defensive Coordinator Alex Guerra said Peoples is an amazing athlete. He said Peoples has a very fast first step and gets off the ball very quickly. Coach Guerra said he expects Peoples to do a good job for McPherson.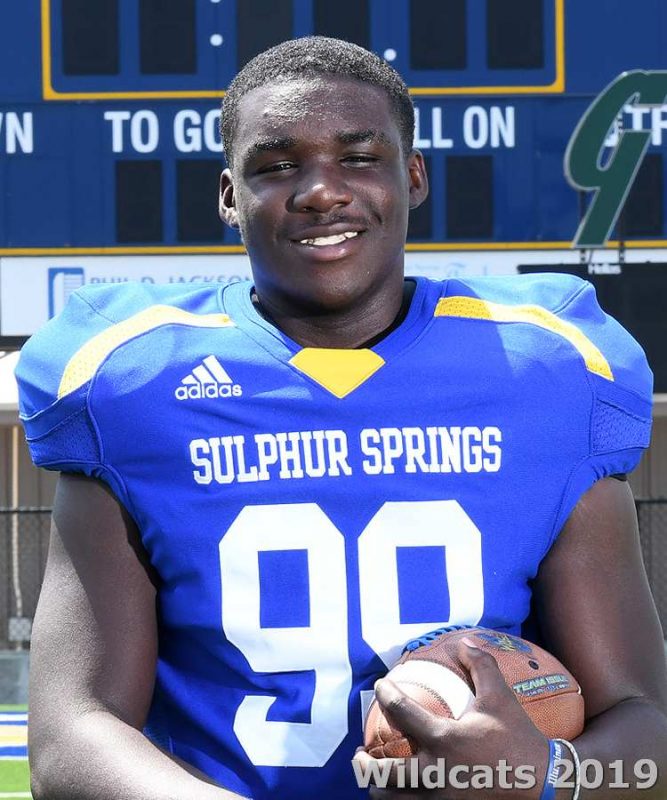 ---
KSST is proud to be the official Wildcat and Lady Cat Station. We broadcast Sulphur Springs ISD games year round live on radio. When allowed, we also broadcast games via our YouTube channel.