By Holly Ragan, Senior Market Development, CHRISTUS Mother Frances Hospital-Sulphur Springs
Sulphur Springs, Texas, March 23, 2021 – CHRISTUS Mother Frances Hospital – Sulphur Springs has ONE mission: To Extend the Health Ministry of Jesus Christ.
Important Notice
We are aware of the new order announced by Texas Governor Greg Abbott that would lift the statewide masking mandate for many establishments on March 10. However, that will not apply to our CHRISTUS facilities. We will continue to require masks for those visiting, working or receiving care in any of our CHRISTUS facilities, per CDC guidelines, as well as hand hygiene and social distancing where possible.
We are continuing to closely evaluate the Governor's executive order and will do the same for any additional guidance or requirements issued by the State Department of Health and Human Services or other entities. We understand that as more Texans are vaccinated, additional decisions will need to be made by the state, cities, and counties in which our ministries reside and we are prepared to respond accordingly. In the meantime, we remain focused on safely providing the care our communities need (whether COVID-related or not) and fulfilling our mission to extend the healing ministry of Jesus Christ.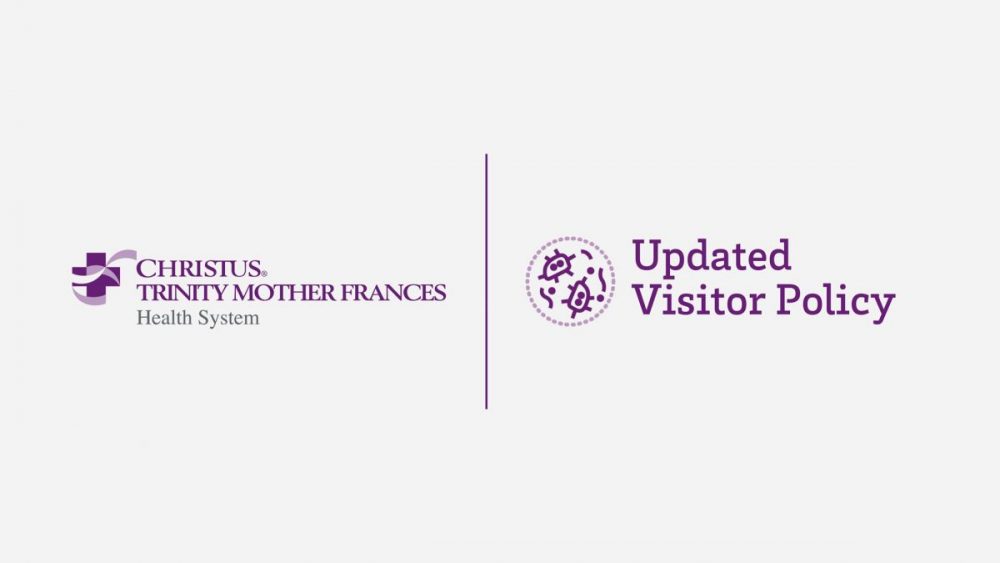 * Updated Hospital Visitation
We continue to ensure a safe and compassionate process for families and essential support persons to visit patients, while preventing person-to-person transmission of infectious diseases in our acute care settings. All visitors will continue to be screened to make certain they do not fit a COVID-19 profile, based on CDC guidelines. To safely regulate access to patient care areas within our hospital, visitor screening stations are placed at the entrance of our facilities.
Please note the following guidelines:
Visitors must acquire masks themselves prior to entering our facility; cloth masks are acceptable

Masks must cover both the nose and the mouth

Visitors must pass screening before entry
Emergency Department entrance open 24/7
Main Entrance open 7 a.m. to 2 p.m. Monday – Friday
All visitors are screened at the door, including a temperature taken All associates are screened at each shift, including a temperature taken
Visiting hours are 7 a.m. to 9 p.m.

COVID Unit limited to 1 visitor age 16 or over
ER and ICU limited to (2) visitors
ALL hospital visitors are required to wear a mask. Visitors should bring their own mask; homemade cloth masks are acceptable.
Effective March 17, 2021
We will no longer restrict the number of visitors per patient, however, we strongly encourage to limit visitors to ONE (1) essential support person and for all other visitors – continue utilizing virtual communication through mobile devices to monitor your loved ones in our care.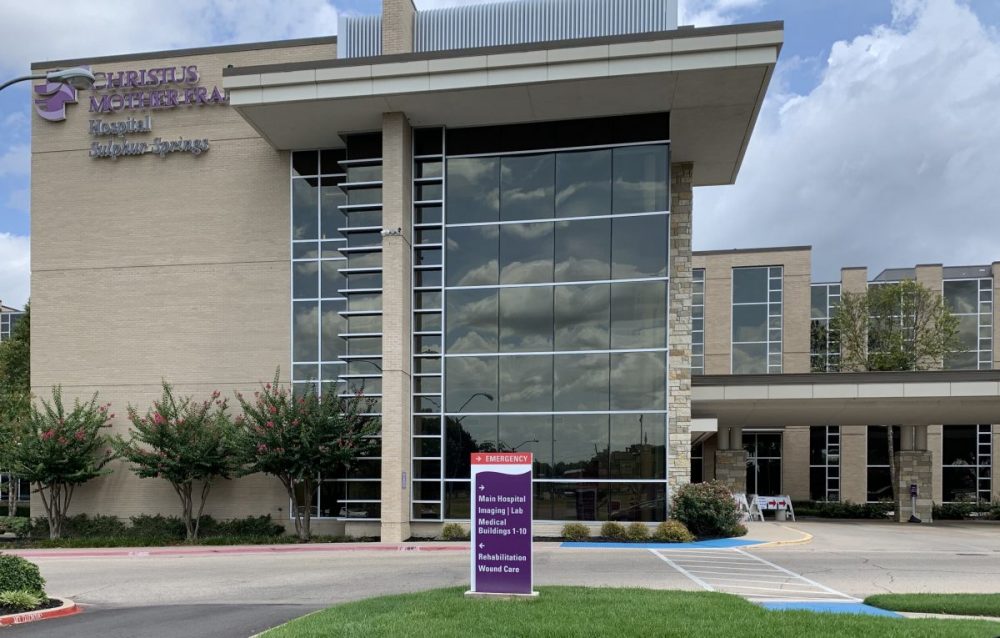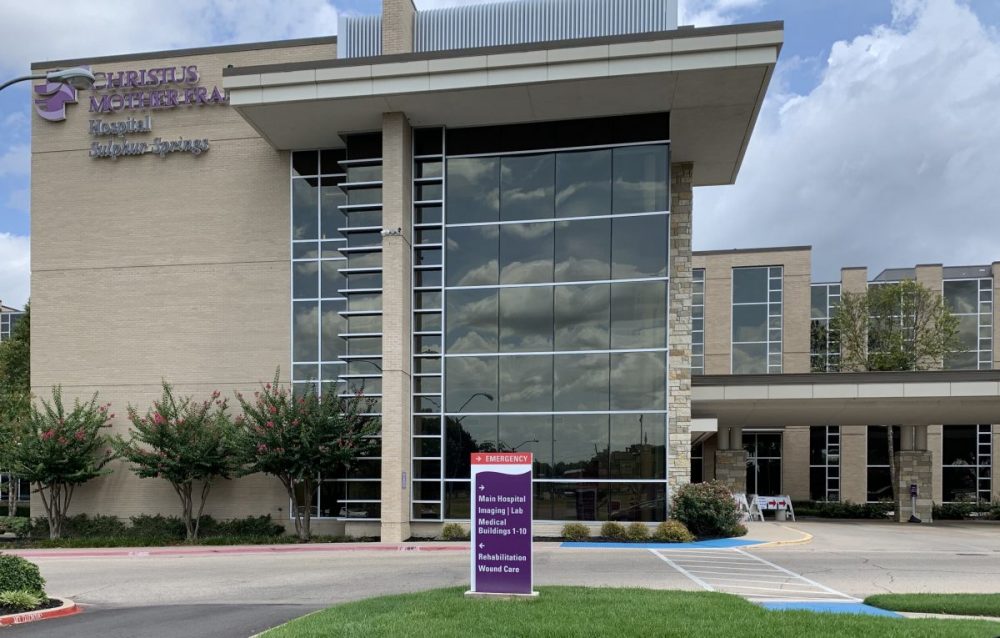 Clinic Services
Urgent Care
CHRISTUS Trinity Clinic Urgent Care, located at 1339 South Broadway St. in Sulphur Springs, is open. The Urgent Care hours are Monday through Friday, 9 a.m. to 5 p.m., and Saturday and Sunday, 9 a.m. to 2 p.m. The phone number to reach Urgent Care is 903.951.1001. The Urgent Care offers rapid COVID-19 tests, with results in 15 minutes.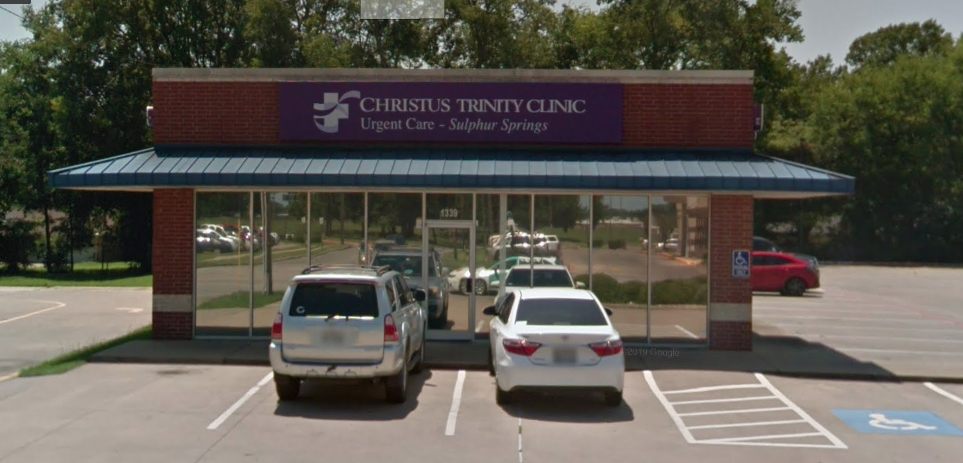 Events
Coloring Contest/Naming Contest for Kindergarten through 5th Grades
CHRISTUS Mother Frances Hospital – Sulphur Springs has a new family member … the Mako robotic surgical assistant. We invited all local students from Kindergarten through 5th grades to enter a coloring sheet and come up with a name for our new robot. Students worked with their teachers to enter their submissions. We've shared the top 5 finalists are shared on Facebook, and we invite you, the community, to vote on the winning name. The winner will get to meet the robot, have a pizza party, and we will post their photo in the newspaper with the robot and our Orthopedic Surgeon, Dr. Chris Meltsakos, who will be using the robotic assistant to work on patients' knees. We need your help! Please go vote here:  https://bit.ly/30UrT2g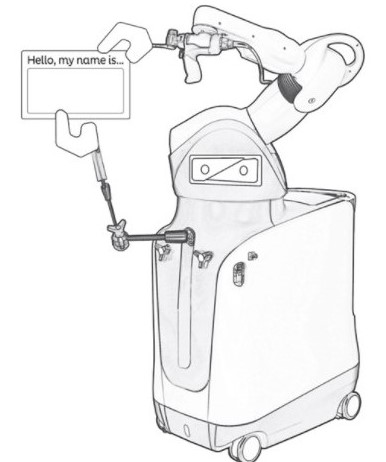 COVID-19
COVID-19 Vaccines
At this time, vaccinations will be distributed by appointment only. Vaccine appointments can be made by visiting christushealth.org and clicking on the yellow chat icon on the homepage to connect you with Christy, our virtual assistant. If you agree to the terms, when she asks, "how can I help you" select "Vaccine information." Next, choose, "Am I eligible for the vaccine?" You will then be prompted to answer a few screening questions prior to choosing a location nearest you and scheduling an appointment. If appointments are full, you can select other locations or check back regularly, as appointments are being added as supplies become available.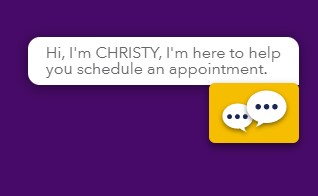 Don't Delay Care
We want to be perfectly clear – CHRISTUS Trinity Mother Frances remains a safe place for all to receive quality care. Go to the Emergency Department or call 9-1-1 if you are urgently ill. While COVID-19 is new, our processes and procedures in place for infection prevention and preventing the spread of illness are not. To learn more about COVID-19, go to ChristusTMF.org or www.cdc.gov.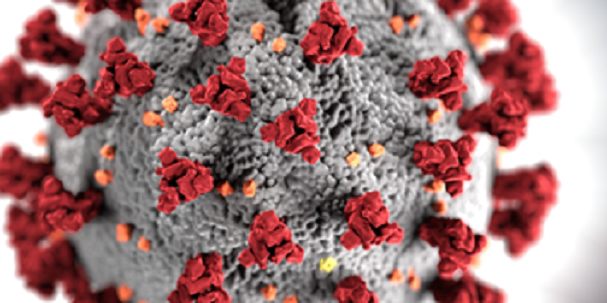 #
CHRISTUS Trinity Mother Frances Health System includes CHRISTUS Mother Frances Hospitals – Tyler, South Tyler, Jacksonville, Winnsboro and Sulphur Springs, the CHRISTUS Trinity Mother Frances Louis and Peaches Owen Heart Hospital – Tyler, CHRISTUS Trinity Mother Frances Rehabilitation Hospital a partner of Encompass Health, Tyler Continue CARE Hospital at CHRISTUS Mother Frances Hospital, a long-term acute care facility, and CHRISTUS Trinity Clinic. CHRISTUS Trinity Clinic is the area's preferred multi-specialty medical group, with more than 400 Physicians and Advanced Practice Providers representing 36 specialties in 34 locations serving Northeast Texas across 41 counties. For more information on services available through CHRISTUS Trinity Mother Frances Health System, visit christustmf.org
Bed count – 402 – CHRISTUS Mother Frances Hospital – Tyler
Bed count – 8 – CHRISTUS Mother Frances Hospital – South Tyler
Bed count – 25 – CHRISTUS Mother Frances Hospital – Jacksonville
Bed Count – 96 – CHRISTUS Mother Frances Hospital – Sulphur Springs
Bed count – 25 – CHRISTUS Mother Frances Hospital – Winnsboro
Bed count – 94 – CHRISTUS Trinity Mother Frances Rehabilitation Hospital
Bed count – 96 – CHRISTUS Trinity Mother Frances Louis and Peaches Owen Heart – Tyler
Bed count – 51 – Tyler Continue CARE Hospital at CHRISTUS Mother Frances Hospital