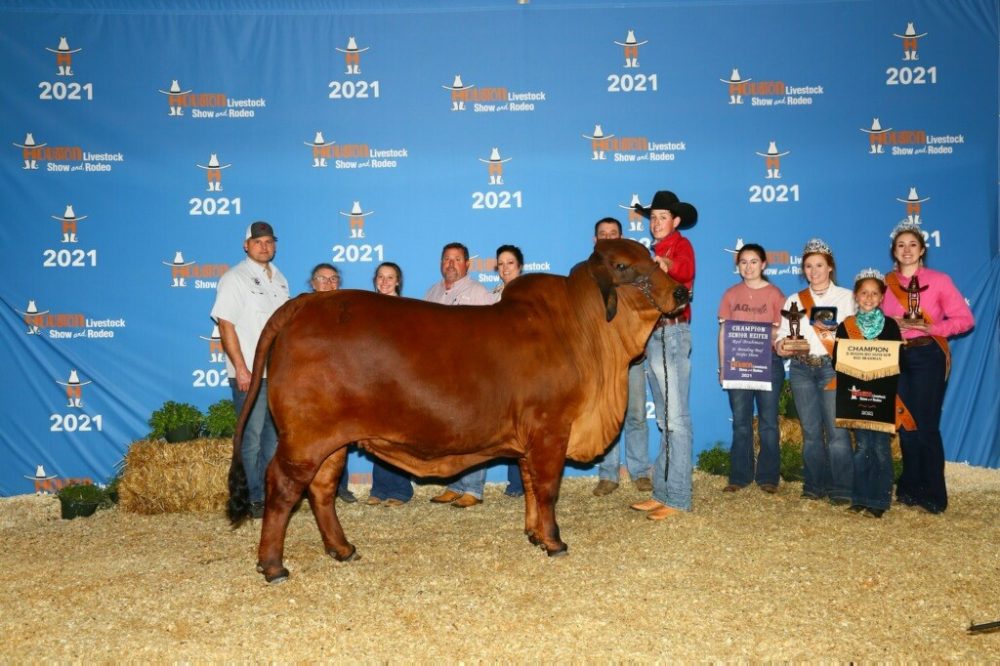 From a March 22 press release from John Holland, SSHS Ag Instructor/FFA Advisor, during this past month 8 students on the livestock show team traveled to the Houston Livestock Show. Cash Vititow, Maurie Flecker, Savannah Allen, Jace Mayers, and Jose Flores all took Breeding Beef Heifers, and all showed extremely well in very large classes. Cash Vititow and his heifer TO 68 won the Senior Division Red Brahmans. Vititow's entry then proceeded to win Overall Grand Champion Red Brahman Female. For those that may not know, that means Cash and '68' were selected as the best Red Brahman Female at the Houston Livestock Show! Congratulations to Cash on this huge accomplishment.
Also at Houston, Braddox Rawson took a Market Barrow Hog. Jayden Arledge showed 2 Dairy Heifers in the Breeding Show, and placed 7th in class with his Jersey heifer and 3rd in class with his Holstein heifer.  Annie Horton took a market lamb to Houston, placing 3rd in her class at Houston and making the sale her senior year. We had an overall great trip to Houston this year and look forward to next year's shows.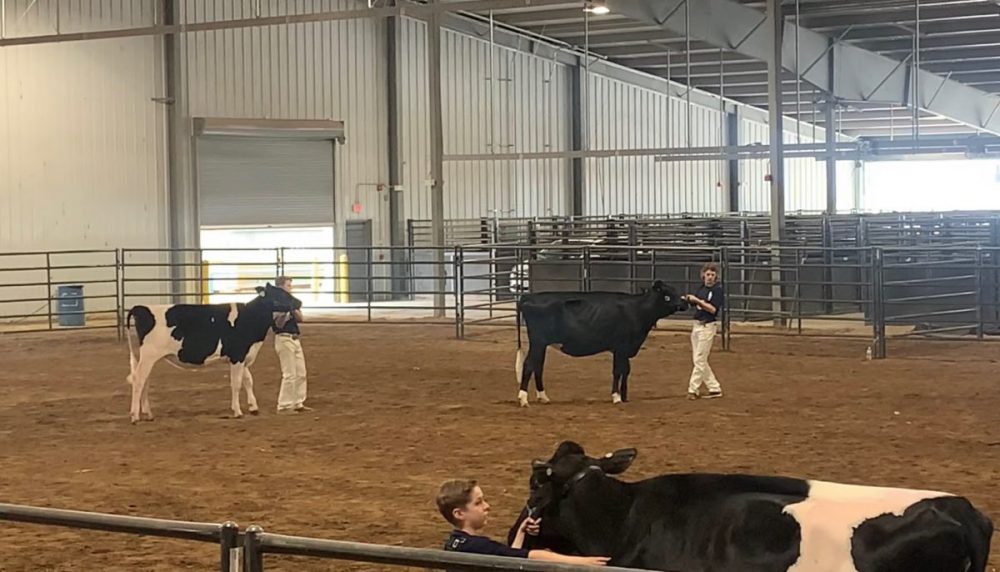 In addition to the Houston Show we had 2 students travel to Abilene for the State Holstein show. Wayne Hinton and Robert Smith took their string of Dairy Heifers and did very well showing.
In other competitions which SSHS FFA students entered, Annie Horton also traveled to the Austin Livestock show. Cash Vititow and Savannah Allen will be traveling to the Waco for the International Beef Heifer Show this coming week.