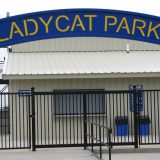 The Lady Cats bats came alive early and often, as the Sulphur Springs softball team dominated Marshall start to finish, beating the Lady Mavs 8-0 at Lady Cat Park Tuesday, Mar. 23.
Coach David Carrillo's squad scored two runs in the bottom of the first to take a quick 2-0 lead over district foe Marshall. This came thanks to Lady Mavs starting pitcher Adriana Vences walking both Grace Magnuson and starting pitcher Crimson Bryant, followed immediately by Nicole Higgins nailing a ball to advance all the way to third, allowing both Magnuson and Bryant to score to take a 2-0 lead. Higgins finished 2 for 3 on the night.
The Lady Mavs could only manage one hit up until the bottom of the third, but the Lady Cats struck next, as Nylah Lindley nailed a triple, followed by Magnuson, who was able to drive Lindley home with an RBI single, to make it a 3-0 game. But Coach Carrillo's team was not finished in the fifth though, as Bryant was walked, Higgins singled, and Parris Pickett was walked to make the bases loaded.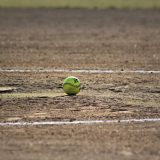 3B for Sulphur Springs Addison Caddell responded in kind, cutting a 2 RBI double to advance both Kinley Friddle (pinch runner for Bryant), and Nicole Higgins to make it a virtually insurmountable 7-0 lead for the Lady Cats. Nylah Lindley added another run in the bottom of the sixth en route to a demanding 8-0 victory over the visiting Marshall Lady Mavs.
"We're really excited," Coach Carrillo said about his team's progress, and said he feels like "[the Lady Cats] are getting better every game."
Coach Carrillo said after the game he thought his team was doing a lot better being aggressive and offensive-minded at the plate, but also said the team has been stressing the importance of hitting. The Lady Cats softball coach said that in a number of practices, the team has not been so much concerned with defense as they have been with hitting and hitting in crucial situations.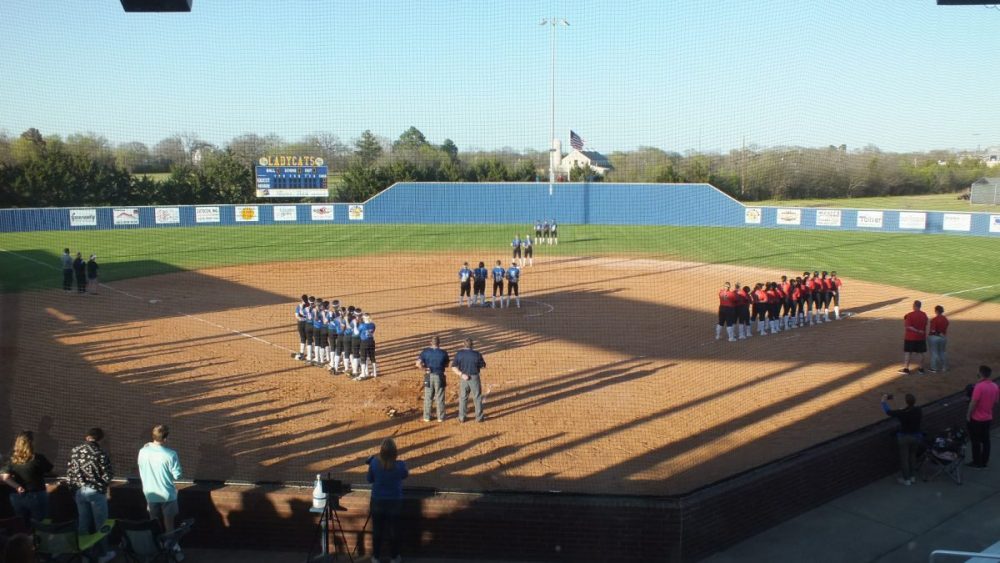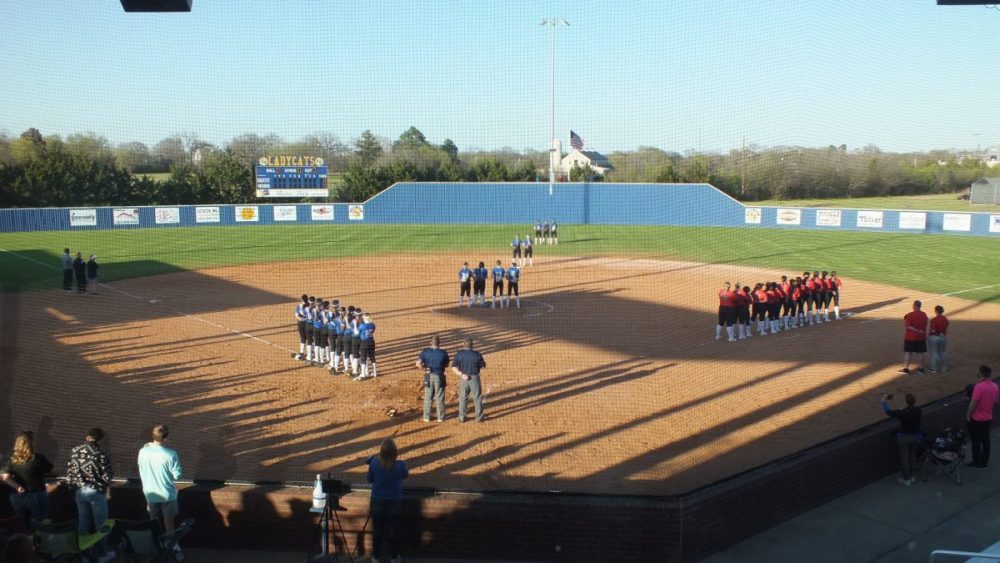 Their effort showed Tuesday night as they managed to score 8 runs on 7 hits versus Marshall.
Crimson Bryant got the win for the Lady Cats, pitching 7 innings and allowing only two hits to Marshall, both to Maggie Truelove. The starting pitcher for Sulphur Springs struck out 15 but hit a batter in the third to end her chances at a perfect game.
With the win, the Lady Cats season record is 13-3 overall (4-1 district). The loss dropped Marshall's district record to 2-3. Next up, Coach Carrillo's team will be traveling out to Longview to take on Pine Tree for another district bout. That game is scheduled to tee off at 6 P.M.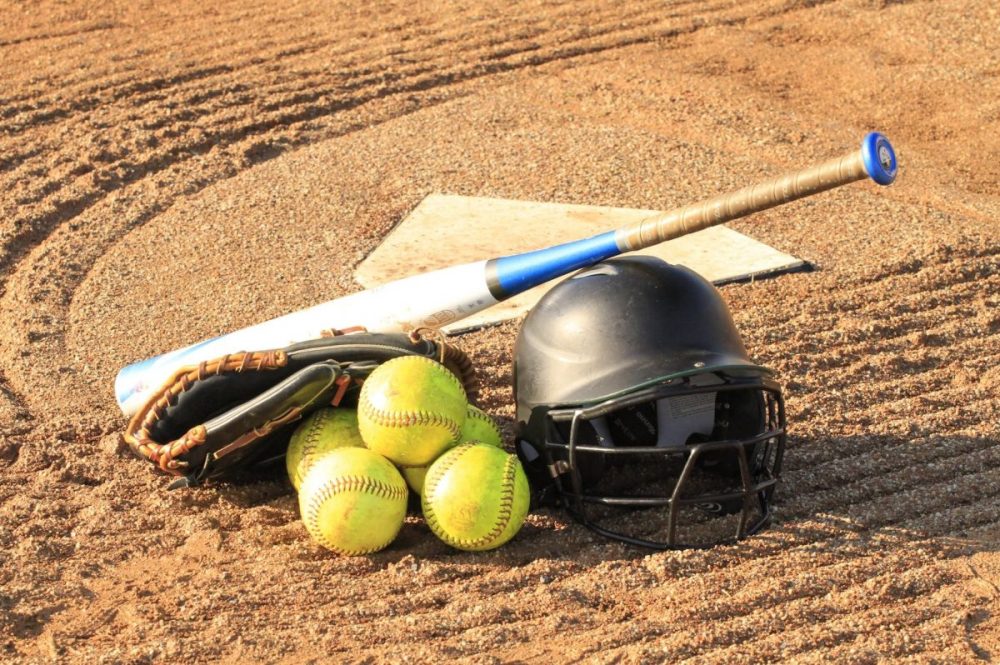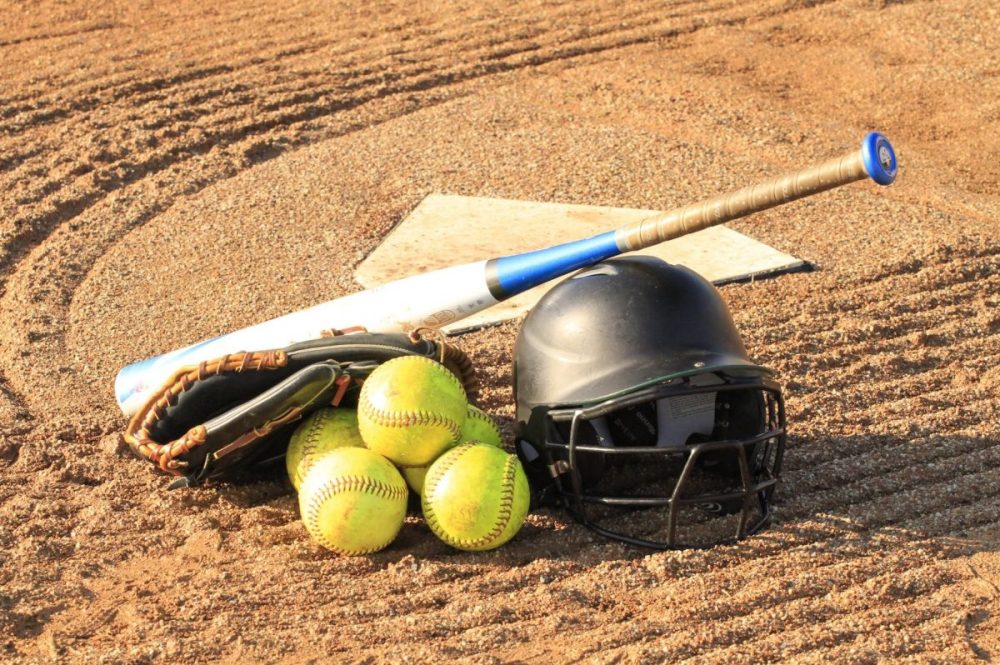 ---
KSST is proud to be the official Wildcat and Lady Cat Station. We broadcast Sulphur Springs ISD games year round live on radio. When allowed, we also broadcast games via our YouTube channel.