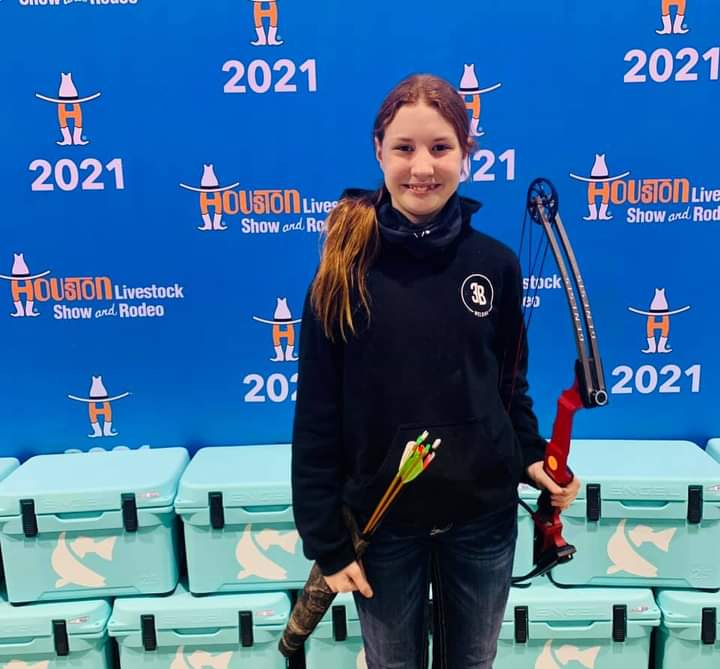 In March, two Hopkins County 4H archery shooters traveled to the Houston Livestock Show to compete in an NASP meet. Taydon Horton and Bella Vaculik got a good measure of experience from the competition.
According to County 4-H Archery coach Stephanie Stewart, "Taydon Horton is a 5th grader from SSES and Bella Vaculik is a 6th grader from Miller Grove ISD. This is the first time for both of them competing at this big shoot. Houston Livestock streamed the shoot, and it was opened up for 240 shooters across our state. Taydon shot in the qualifier on Saturday. Bella advanced to the Sunday contest, placing 4th in her class as a barebow shooter. She came home with a $75 gift card from Cavendars as her prize. She has only been shooting the bare compound bow since Summer 2020. I am very proud of all our shooters".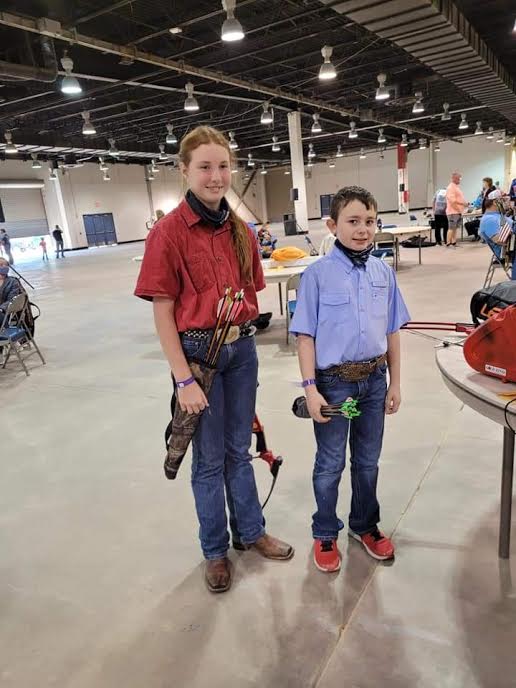 The National Archery in the Schools Program is an in-school program aimed at improving educational performance among students in grades 4th – 12th. And through it, students are learning focus, self-control, discipline, patience, and the life lessons required to be successful in the classroom and in life.