A Hopkins County jury convicted a 51-year-old McKinney man Thursday of continuous sexual abuse of a young child and indecency with a child by contact. On Friday, Rodney Lee Harrison was sentenced to 45 years in prison on the continuous sexual abuse case and 25 years on the indecency case; the sentences are to run concurrently, according to the District Attorney's Office.
Continuous sexual abuse of a young child is an offense for which the defendant is not eligible for parole. That means Harrison must serve the entire 45-year sentence, which would make him 95 before he could be released from Texas Department of Criminal Justice.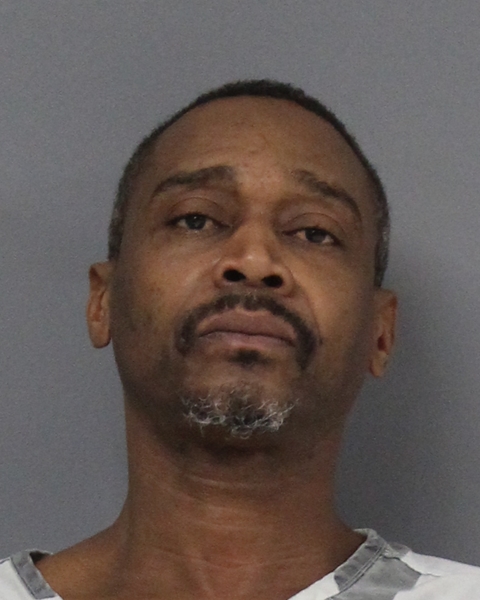 Harrison has remained in custody since his arrest on Friday, Feb. 14, 2020 in McKinney by police He was transferred from Collin County jail to Hopkins County jail later that day. He was given credit for time served from Feb. 14, 2020 to March 15, 2020, in toward his sentence.
The cases were prosecuted by Matt Harris, First Assistant District Attorney for the 8th Judicial District, with ADA Blackmon sitting second chair. There were at least two victims and multiple agencies involved in the investigation of the cases.
"Sulphur Springs Police Department Detective David Gilmore, the lead detective on these cases, conducted a thorough and professional investigation. His hard work and dedication allowed us to achieve justice for these victims and their families. I am thankful for him and the many other individuals and agencies who contributed to the prosecution of these cases, including the Paris Child Advocacy Center and the Hopkins County Sheriff's Office," ADA Harris said.
Following Harrison's arrest in February of 2020, SSPD Det. Sgt. Gilmore reported that local law enforcement officials were contacted on Feb. 2, 2020 regarding an allegation of sexual abuse of an 11-year-old child. During the investigation, they received information alleging the youth had been sexually abused by Rodney Harrison multiple times over a period of about 1 1/2 to 2 years. The offenses were alleged at that time to have occurred in Sulphur Springs and the Pickton area. SSPD and HCSO worked together on the parallel investigation. Child Protective Services was also contacted.
Officials obtained a warrant for Harrison's arrest on Feb. 7, 2020, on the continuous sexual assault abuse of a child charge, a first-degree felony offense with a punishment range of 25 to 99 years or life in prison if a defendant is convicted.
Through the course of investigation, Harrison was also accused of one count of indecency with another child, a 9-year-old, by sexual contact. Another warrant was sought and obtained for Harrison's arrest on that second-degree felony charge on Feb. 11, Gilmore reported in February 2020.
Officials looked for Harrison for seven days before he was apprehended at a McKinney apartment on Feb. 14, 2020, on both warrants as well as a speeding warrant, according 2020 arrest reports.
KSSTRadio.com publishes Sulphur Springs Police Department reports and news. The Police Department is located at 125 Davis St., Sulphur Springs, Texas. Non-emergency calls can be made to (903) 885-7602.
If you have an emergency dial 9-1-1.
The Sulphur Springs Police Department continues to serve its citizens with pride in its overall mission and will strive to provide the best possible police force in the 21st century.
---
The Hopkins County Sheriff's Office is located at 298 Rosemont St., Sulphur Springs, TX 75482. Non-emergency calls can be made to (903) 438-4040.
---
The Hopkins County Sheriff's Office is located at 298 Rosemont St., Sulphur Springs, TX 75482. Non-emergency calls can be made to (903) 438-4040.