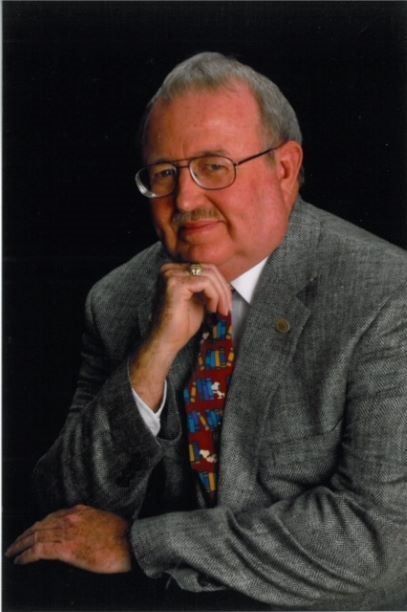 Our Speaker: Bernard N. Meisner, is a genealogist and lecturer based in the Dallas/Fort Worth Metroplex. He began researching his family 30 years ago and enjoys sharing lessons learned from that experience, including his mistakes. Although he knew only one grandparent (his maternal grandfather) he has successfully identified all of his great-great grandparents, several triple- and quadruple-great grandparents, and his Meisner 8th great grandparents.
He is a past president and current social media chair of the Mid-Cities Genealogical Society, a co-leader of the Dallas Genealogical Society's German SIG, and is a member of the Texas State Genealogical Society and the National Genealogical Society.
Bernard retired from the National Weather Service Southern Region Headquarters where he was the Chief of the Science & Training Branch. He is certified as a consulting meteorologist by the American Meteorological Society. He has taught at the Universities of Texas, Oklahoma and St. Thomas (Houston).
Bernard earned a B.S. in physics/German from Carnegie Mellon University in Pittsburgh, and an M.S. and Ph.D. in meteorology from the University of Hawaii. He has completed coursework of the National Institute for Genealogical Studies, and has attended the Genealogical Research Institute of Pittsburgh each of the last five years, completing courses in Irish and German Research, Digital Research Skills, and Practical Genetic Genealogy.
Our Program: "Techniques and Strategies for More Effective Online Searching".
As more genealogical material becomes available through the Internet it is essential to formulate efficient searches to find the relevant information about your ancestors. This presentation will cover how to determine what information is available, where it is located, and how to use search tools such as filters, wildcards, relationships, and complementary data sources to improve the likelihood of finding it. The hand-out for the program is attached to this email.
This will be a virtual presentation, hosted by the Texas State Genealogical Society and the Hopkins County Genealogical Society. We hope you will join us for this very informative program.
You are invited to a Zoom meeting.
When: Mar 18, 2021 07:00 PM Central Time (US and Canada)
Register in advance for this meeting:
https://us02web.zoom.us/meeting/register/tZwucOitqz4sH9WxalmP2M7TlBKCtTQv2CY1
After registering, you will receive a confirmation email containing information about joining the meeting.