3 Arrested On CR 2310 On Methamphetamine And Tampering With Evidence Charges
Three Hopkins County residents were arrested early Saturday morning on methamphetamine and tampering with evidence charges, according to sheriff's and arrest reports.
Hopkins County Sheriff's Office Deputy Drew Fisher reported stopping a Nissan Frontier at 3:15 a.m. March 20, 2021, for a traffic violation on County Road 2310. Jason Wayne Hutson of Pickton was identified as the driver, 46-year-old Mary K. Gross of Pickton as the middle passenger and 40-year-old Michael Glenn Taylor of Cumby as the front side passenger.
Fisher reported obtaining consent, then searching the truck. Deputy Elijah Fite, Sgt. Tanner Steward and Deputy Nick Marney assisted. Fisher reported finding a clear bag containing a crystal-like substance that later field-tested positive for methamphetamine outside the passenger's side door on the ground; the suspected methamphetamine weighed 0.551 gram. Deputies also allegedly found a glass pipe of the kind commonly used to smoke methamphetamine in Taylor's pocket.
All three occupants denied knowledge of where the bag of substance came from as well as ownership of it. Deputies arrested the trio on possession of methamphetamine and tampering with evidence charges.
Gross and Taylor remained in Hopkins County jail late Saturday morning. Bond for each was set at $10,000 on the tampering with evidence charge and $5,000 on the possession of less than 1 gram of a Penalty Group 1 controlled substance charge. Hutson, 42, had been released by 10:45 a.m. Saturday, March 20, 2021 on bond on both charges, according to jail reports.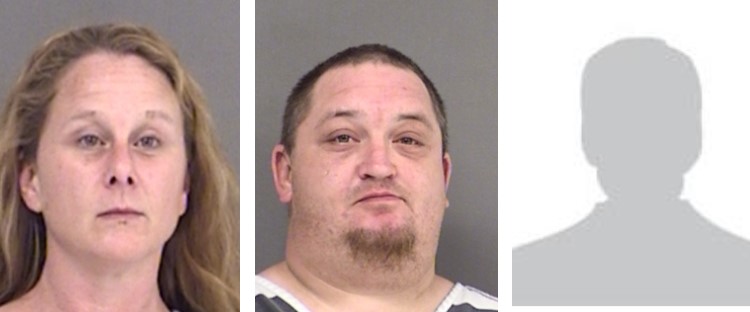 ---
The Hopkins County Sheriff's Office is located at 298 Rosemont St., Sulphur Springs, TX 75482. Non-emergency calls can be made to (903) 438-4040.