Crack and methamphetamine pipes, scales and suspected meth were found following a South Broadway Street traffic stop Tuesday afternoon, resulting in one controlled substance arrest, according to police reports.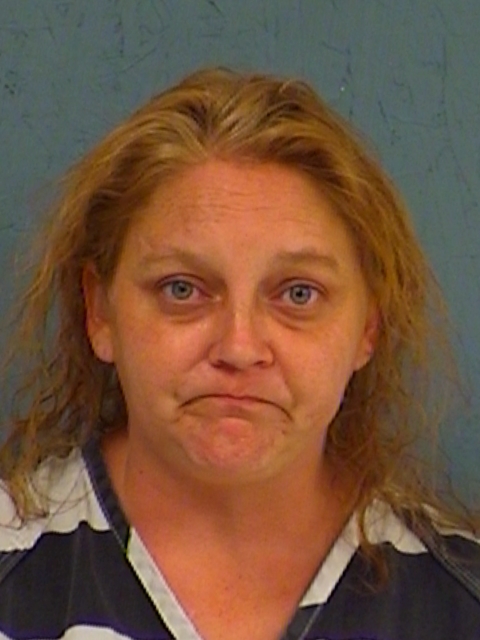 A 40-year-old Sulphur Springs woman caught police attention for failure to drive in a single lane while texting on a cell phone and was notably nervous when stopped by Sulphur Springs police in the 1200 block of South Broadway Street around 2:50 p.m. Feb. 23. After finding two scales with suspected methamphetamine on them in the Toyota Venza, officers obtained permission to search the room she has been staying in at a South Broadway Street inn, Sulphur Springs Police Special Crimes Unit Lt. Mark Estes and Sgt. Joe Scott alleged in arrest reports.
The SCU investigators had received information about suspected narcotics distribution coming from that room. The woman accompanied police to the room, where officers allegedly found two crack pipes, a methamphetamine pipe and a bag containing a small amount of methamphetamine.
Consequently, Tiffany Dawn McCrary was arrested at 3:30 p.m. Feb. 23, 2021 by SCU officers on a possession of less than 1 gram of a Penalty Group 1 controlled substance charge.
McCrary remained in Hopkins County jail Wednesday morning, Feb. 24, awaiting arraignment on the felony charge. Tuesday is the second time the Sulphur Springs woman has been jailed in Hopkins County on a possession charge; she was jailed Aug. 14, 2018, for possession of drug paraphernalia and on a theft warrant.
KSSTRadio.com publishes Sulphur Springs Police Department reports and news. The Police Department is located at 125 Davis St., Sulphur Springs, Texas. Non-emergency calls can be made to (903) 885-7602.
If you have an emergency dial 9-1-1.
The Sulphur Springs Police Department continues to serve its citizens with pride in its overall mission and will strive to provide the best possible police force in the 21st century.