A few Dike residents expressed to Hopkins County Commissioners Monday morning their displeasure and concerns regarding the planned Dike solar facility, Hopkins Energy LLC, in their community Monday morning
Michele Barnes said she and her husband moved 18 months ago from the Houston area to Dike, were they enjoy their country life, away from the cities and towns, where they are able to see the stars at night and watch a family of deer cross the field next to her property at dusk and twilight. She said she now wonders, if by approving a request for tax incentives for a solar farm to be constructed in the Dike area, the Commissioners Court has changed that for her, if there will even be any animals in the area after the solar farm is put into operation in Dike.
She contends that solar panels have not been around long enough for people to see if there would be any potential long-term effects to the area surrounding the solar farm.
"After doing just a little bit of research, the biggest risk to any environment is the maintenance of the solar panels. These panels are made of harmful materials that are contained in the panels, but if not properly maintained, this lead and cadmium can seep into the ground and affect our water supply. What assurances are the Dike residents to receive from you our commissioners that you will not let this happen to us? Will you be paying for the health costs of the Dike residents when exposed to these harmful toxins? Will you reimburse the farmers for the loss of their wildlife or their animals they are raising due to the exposure of these toxins?" Barnes asked.
Barnes questioned what if any systems the Commissioners Court has put into place to ensure that the panels installed in Dike are not harmful, to ensure the company doesn't use "inferior product materials" which would make leaks more likely. She asked if the county would be performing random water and soil testing to be sure no leakage occurs or if the company responsible for the planned Dike solar farm will provide samples, with results reported to the Commissioners Court.
"What assurances do Dike residents have that a panel fire will not occur and cause extensive damage to our area? What protocols have been put into place by you, the Commissioners, to the solar company that these panels will be disposed of properly and quickly so as not to damage the land and surrounding wildlife and water supply?" Barnes asked, then requested a private meeting with each commissioner to discuss here concerns and their plan to ensure their constituents are safe.
County Judge Robert Newsom asked if any of the commissioners would like to respond, and noted a meeting is being organized regarding the planned Dike solar farm.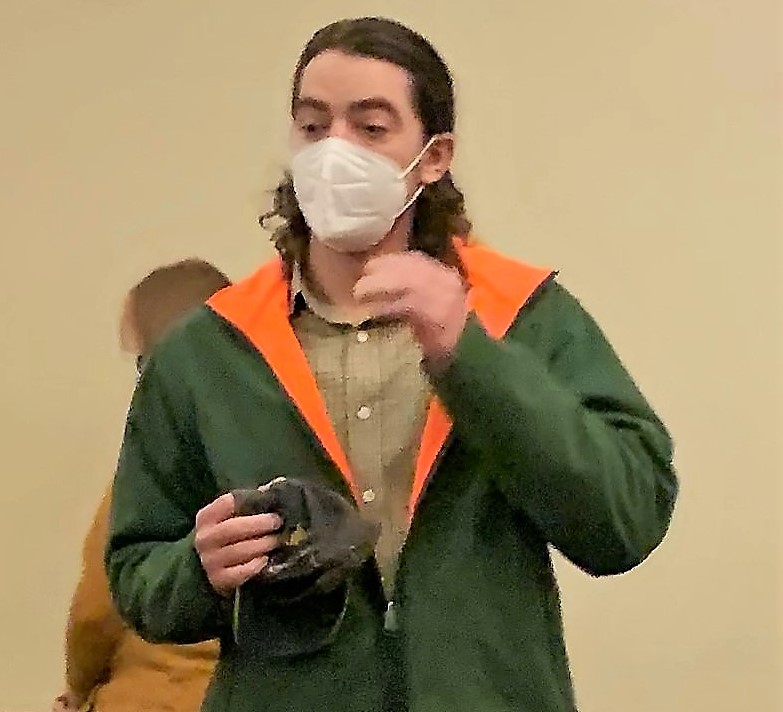 Precinct 3 Commissioner Wade Bartley said county officials have been in contact with representatives of the company to hold a meeting to address community concerns regarding the planned Dike solar farm, Hopkins Energy LLC. A venue in the Dike area is being sought that can handle a large crowd with proper distancing observed due to COVID-19. As soon as that decision is made, Bartley said, he will let everyone know about it so those who wish to may attend.
Michael Pickens, the officials spokesperson for Save Dike from Solar, said he had also spoken to the same gentleman from the French power plant company that he believed Bartley had spoken to.
Pickens said the community would not be OK with having people file in one at a time to talk to the company representative. A group setting such as an auditorium is needed for the meeting.
"I just want to make sure everybody understands what's going in. It's not a solar farm. It's a power plant. It's a solar industrial power plant complex," Pickens said.
He said the company representative he talked to told him that there will be 80 inverters that make 80 decibels a piece, and "the noise would be roughly like a major highway going through Dike." There also will be two substations, which he described as "massive buildings the size of office buildings" across the fence from two residents' properties. He said as he understands it, the operation will be a "massive power
"I just want to make that very clear. This is not a couple hundred acres of panels and grass fields — It's a massive power plant operation," Pickens said.
Andrew Froneberger, who says he's lived in the area for 25 years and married into a family who has lived in Hopkins County for generations. He said he is "personally ashamed of the Commissioners Court for allowing this to happen and ashamed of the school districts for what seems to appear to me as a get rich quick scheme because of the taxes it's going to generate." The Dike resident expressed concern for the quality of life in Dike if the area does have the kind of noise issues Pickens described.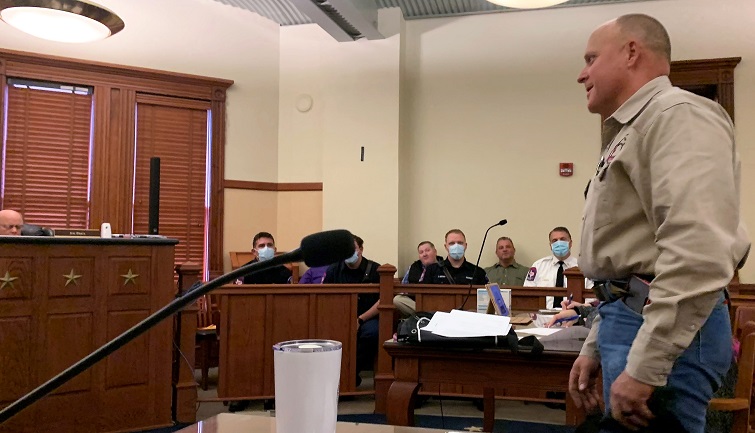 "I didn't work all my life to buy a piece of property to have it disrupted, because I'm 15 miles from Sulphur Springs, the property that I bought. I don't want it disrupted by bringing the city to the country. It doesn't make a whole lot of sense to bring this power plant into place," Froneberger said. "For one, it does not generate local jobs. The construction is not local jobs. It is all out of state construction. I know from a guy that I work with, they are building one north of Wolfe City; all the construction is either out of Kansas or Nebraska or somewhere, all the guys that are building that. So I'm just real disappointed that we have come to this situation where we are having to fight for to maintain our way of life that we've worked all of our life to have."