On February 23, 2021, six Hopkins County school FFA Chapters entered their best Ag Mechanics projects for judging. The turnout filled up the Civic Center arena as each project involved from 2-4 students. The SSHS FFA Chapter hosted the show. Other schools participating were Cumby, Miller Grove, Saltillo, Como-Pickton and North Hopkins. Welding and Woodshop students helped construct the projects,with a number of skills involved like design, reading a blueprint, measuring, cutting, sanding, painting, finishing and working as a team. And as one student pointed out, the effort also includes speaking skills and showmanship as the project is explained and demonstrated during the judging process. Congratulations to all the student teams who put the work into the projects, and find their photos in another story. Here are the winners, according to Dan Froneberger, Ag Mechanics Superintendent for NETLA.
The Grand Champion project was built by four Como-Pickton CISD Seniors who teamed up to design and construct a custom hydraulic cattle squeeze chute. They are Jackson Monk, Canyon Thomas, Braden Miller and Jonathan Mejia. According to the team, "we built a manual squeeze chute last year. We wanted to go all out on our final year in school, so we decided to design a hydraulic chute. We are pretty proud of the award".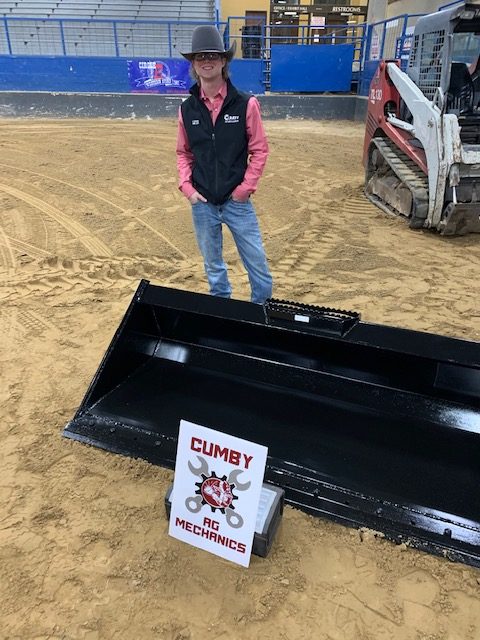 The Reserve Grand Champion Project was a Low-Profile Skid Steer Bucket constructed by Cumby Jr. student Logan Miller. Miller used skills he has learned as a member of the Cumby FFA Chapter such as design, cutting, bending, welding and painting.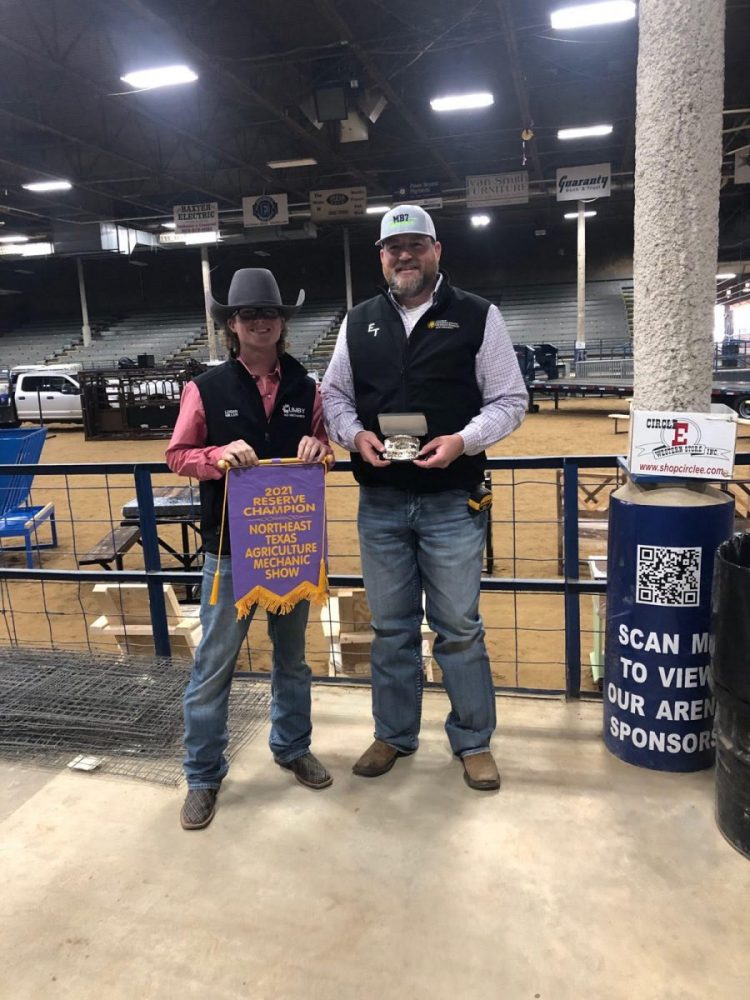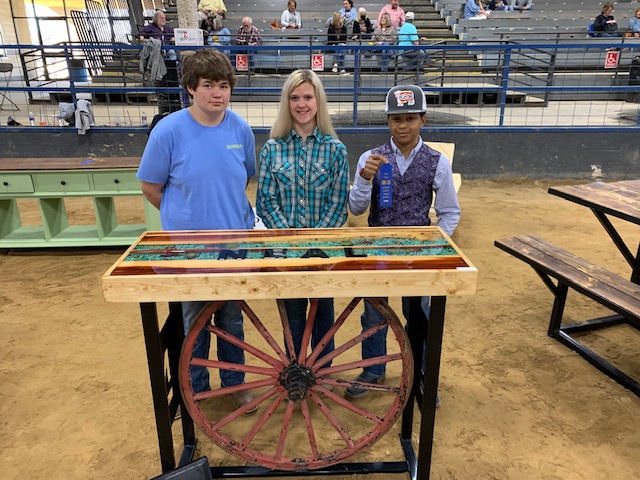 The Ag Mechanics Showmanship Award went to Jr. student Kaleb Harris of the Saltillo FFA Chapter. Kaleb did the welding on two projects; a custom TV table with wagon wheel detail, and a Fenceline Feeder. Other builders of the projects were Raegan Speir, Jr. and Landon Gilbreath, sophomore.