Hopkins County Sheriff's deputies arrested three people on possession charges following two separate traffic stops overnight Friday, according to arrest reports.
State Highway 19 Traffic Stop
Hopkins County Sheriff's Office Deputy Justin Wilkerson reports stopping a 38-year-old Point man just before 10:30 p.m. on State Highway 19 south for suspicious activity. He reported seeing a Ford Mustang turn off SH 19 onto County Road 1182, stop in the middle of the road, traveled backwards to SH 19, nearly ending up in a ditch and striking a culvert as it did so. The black car was then driven onto the shoulder of SH 19, the deputy recounted in arrest reports.
Upon contact, the two occupants allegedly spoke very rapidly and made furtive movements in the vehicle, and he noticed a baggy in a cupholder. The driver allegedly picked it up and admitted it contained a small amount of marijuana, Wilkerson noted in arrest reports.
A probable cause search of the car revealed a small zipper bag containing a pipe with what appeared to be methamphetamine residue on it and three baggies of a substance that later field tested positive as 2.39 grams of methamphetamine (including packaging) on the passenger's side of the car, Wilkerson alleged. The passenger, 35-year-old Jennifer Lynn Howell of Point, claimed the contraband,
Both were arrested just before 11 p.m. and booked into the county jail after midnight, the 38-year-old Point man on a possession of drug paraphernalia charge, and Howell on a possession of 1 gram or more but less than 4 grams of a Penalty Group 1 controlled substance charge. Howell remained in the county jail late Saturday morning, Feb. 27, 2021, on the felony controlled substance charge; the Point man was released later Saturday, according to jail reports. HCSO Deputy Aaron Chaney was credited with assisting Wilkerson with the traffic stop and arrests.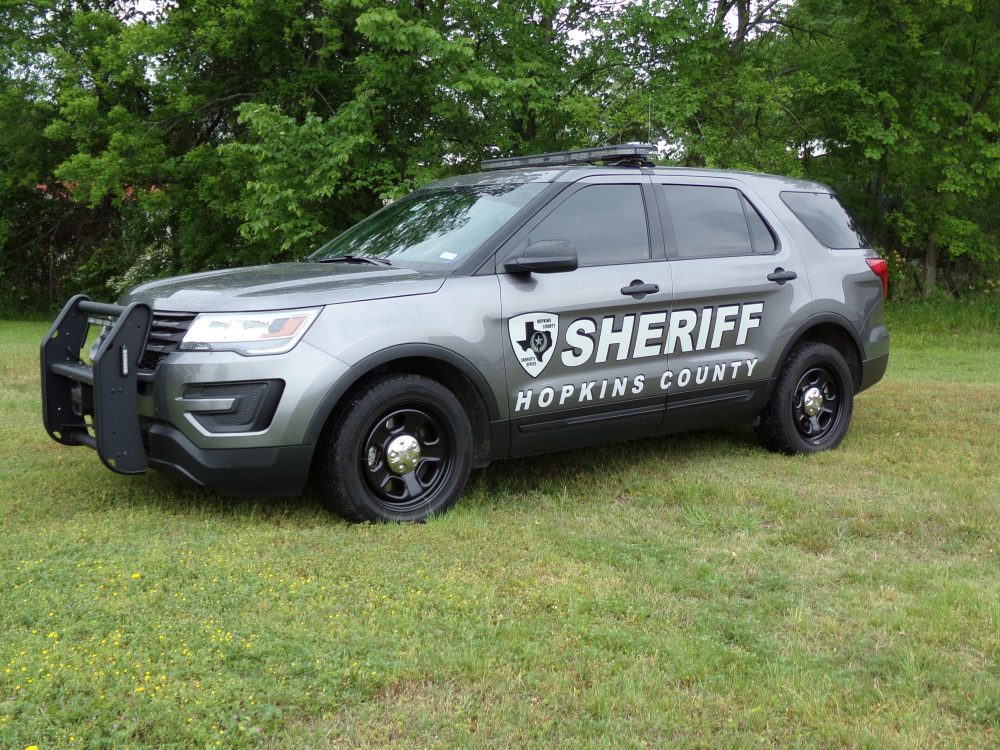 State Highway 11 Traffic Stop
HCSO Deputy Chaney and Sgt. Scott Davis arrested 36-year-old Kayln Dawn Bell of Scroggins just before 3 a.m. Saturday on two possession of controlled substance charges, according to arrest reports.
Chaney stopped a Chevrolet Tahoe for a defective light. While talking with the occupants, he noted the driver's hands were slightly shaky when retrieving his license and the passenger kept the hood of her sweatshirt over her head and avoided eye contact with him. The deputy searched both and found no contraband on either.
A burned glass pipe with suspected meth residue on it was located between the passenger's seat and door. Several used and empty hypodermic needles and a vial of suspected meth were found in a taped zipper case in the console in front of the gear shift; one used needle had a dark liquid-like substance suspected to be methamphetamine in it. Several other items of drug paraphernalia were found in the SUV. The female passenger, identified as Bell, claimed the contraband and was arrested. The substance inside the syringe field tested positive for meth and weighed 3.09 grams include needle. The substance in the vial weighed 0.28 grams. Consequently, Bell was jailed on two controlled substance possession charges, Chaney alleged in arrest reports.
Bell remained in Hopkins County jail late Saturday morning, Feb. 27, 2021, on both charges, according to jail reports.

---
The Hopkins County Sheriff's Office is located at 298 Rosemont St., Sulphur Springs, TX 75482. Non-emergency calls can be made to (903) 438-4040.