A 36-year-old Brashear man claimed to be his brother and was arrested on a controlled substance charge Friday night in Miller Grove, according to arrest reports.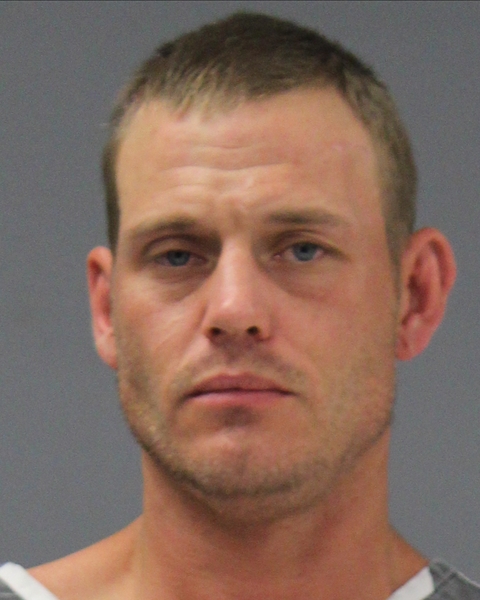 Hopkins County Sheriff's Office Deputy Chris Baumann reported the 36-year-old he stopped around 9:25 p.m. Feb. 12 for failure to signal 100 feet prior to a turn from FM 1567 to FM 275 exhibited nervous behavior, talking fast but hesitant in the information he gave to the deputy. He also claimed not to have his driver's license with him. He claimed not to have any contraband in the Chevrolet Tahoe he was driving and gave Baumann permission to search the car, but was hesitant to get out of it.
While the man continued to talk with the man, he admitted his true name was Cory Layne Belz. He had apparently given the deputy his true date of birth but his brother's name when asked asked for ID information, Baumann alleged in arrest reports. Belz was detained for failure to identify.
Deputy Aaron Chaney arrived to assist in conducting an inventory of the SUV prior to impound. Chaney found a baggy with a small amount of a green leafy substance he believed was marijuana and another bag wit a crystal-like substance that later tested positive for methamphetamine in a fast food wrapper on the floorboard and a bandana wit a glass pipe of the kind commonly used to smoke methamphetamine with residue on it between the driver's side seat and console.
Belz was taken to jail, where the suspected marijuana weighed 0.07 ounce and the crystal-like substance tested positive for meth and weighed 1.123 grams, Baumann and Chaney alleged in arrest reports.
Consequently, Belz was booked into Hopkins County jail for failure to identify by giving a false name and possession of 1 gram or more but less than 4 grams of a Penalty Group 1 controlled substance in a drug-free zone as the traffic stop occurred on FM 275 south near a school, according to arrest reports. Belz remained in Hopkins County jail Saturday. Feb.13, 2021, on a $10,000 bond on the controlled substance charge and a $1,000 bond on the failure to ID charge, according to jail reports.
---
The Hopkins County Sheriff's Office is located at 298 Rosemont St., Sulphur Springs, TX 75482.
Non-emergency calls can be made to (903) 438-4040.