Two men were sentenced this week on a murder charge in 8th Judicial District Court in Hopkins County, according to the 8th Judicial District Attorney's Office.
Jesus Antonio-Hernandez and Maximino Manuel Ibarra, along with 31-year-old German Manuel Ibarra and 24-year-old Charli Ciera Wadley-Hodges, were booked into Hopkins County jail April 13, 2020 in connection with the death of Luis Martin Medina. Antonio-Hernandez, Maximino Ibarra and German Ibarra were charged with capital murder by terror threat or other felony while Wadley-Hodges was indicted on a tampering with evidence charge.
The three men and woman were accused in April of beating Luis Martin Medina at a Sulphur Springs address on or about April 10, then of burning him in a vehicle. Medina's body was found at 2:20 p.m. Sunday, April 12, by a rural resident in the burned truck on County Road 1186, Hopkins County Sheriff Lewis Tatum alleged following the arrest of the four individuals for capital murder by terror threat or other felony.
"It is believed at this time that there was a dispute involving rent and payment that led to Medina losing his life. Medina was injured at his residence and eventually taken by parties involved to the County Road 1186 location," Hopkins County Sheriff Lewis Tatum said, following the arrest of all four suspects in April.
The district attorney's office alleged that Luis Martin Medina was stabbed and killed in Sulphur Springs, then German Ibarra took the victim's truck, with the victim inside, and drove out into the county. The truck was found off CR 1186, burned with the victim's remains inside.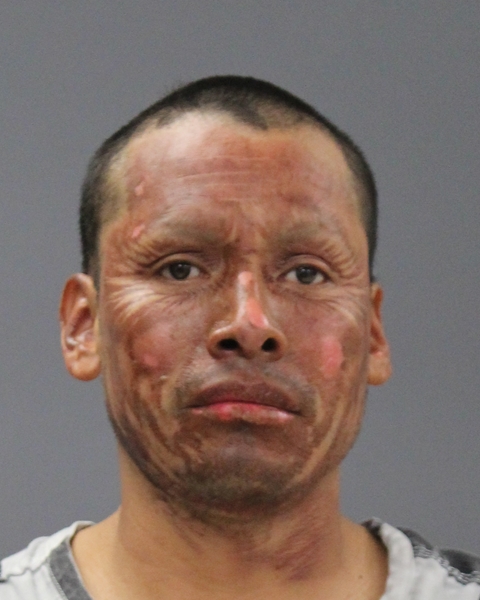 Antonio-Hernandez and Maximino Ibarra have remained in Hopkins County jail since their arrest in April 2020. Both pled guilty to the lesser offense of murder and went "open" to the court for sentencing. Eighth Judicial District Court Judge Eddie Northcutt sentenced 40-year-old Antononio-Hernandez on Feb. 22 to a 60-year prison sentence for the murder of Medina. Northcutt sentenced 30-year-old Maximino Ibarra on Feb. 23 to a 40-year prison sentence on Feb. 23 for the murder of Medina.
German Ibarra, as part of an agreement, pled guilty to both the murder and aggravated robbery of Luis Martin Medina on or about April 10, 2020. In exchange for the guilty pleas, the District Attorney's Office struck six paragraphs from the capital murder indictment so that it alleges Ibarra caused the death of Luis Martin Medina by stabbing him with a knife, a deadly weapon. First-degree murder is a lesser included offense within the capital murder charge, according to 8th Judicial District Attorney Will Ramsay. German Ibarra also waived indictment and pled guilty to an aggravated robbery charge.
Eighth Judicial District Judge Eddie Northcutt upheld the agreement reached through attorneys and on Dec. 7 sentenced German Ibarra to life in prison on the first-degree murder charge and 20 years in prison on the first-degree felony aggravated robbery charge, which is to be served consecutively.
According to current parole rules, that will require German Ibarra to serve no less than 30 years in prison before he can become eligible for parole. Then, if German Ibarra makes parole after serving the required time on the life sentence, he will be required to serve the aggravated robbery sentence. The 20-year sentence will require Ibarra to serve a minimum of 10 years in prison before he can again become eligible for parole, Northcutt explained during German Ibarra's plea hearing. He will receive credit for the 242 days he's already served in Hopkins County jail, where he remained until he was transferred to a prison to serve the remainder of his sentences.