A 34-year-old Sulphur Springs resident was arrested on assault and controlled substance charges, following a disturbance with her roommate Friday afternoon, according to arrest reports.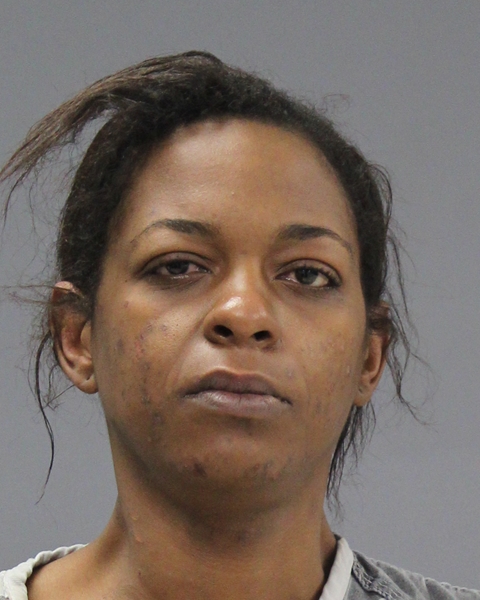 Hopkins County Sheriff's Office Deputy Bobby Osornio and Sgt. Richard Greer responded around 4:45 p.m. Jan. 15, 2021, at the County Road 1174 residence to what was reported at that time to be a verbal disturbance. Upon arrival, he was made aware pf Hillary Kay Spigner throwing out her roommate's clothing and pushing her. Spigner was placed into custody on a Class C misdemeanor family violence assault charge.
While searching Spigner's pockets, deputies found a black box containing two cigarillo packets, one with a baggy of suspected crystal methamphetamine and several torn baggies and the other had a gum wrapper with suspected crystal meth inside of it, Osornio alleged in arrest reports. Thus, she was also charged with possession of less than 1 gram of a Penalty Group 1 controlled substance.
While being booked into jail, deputies learned Spigner also had an outstanding warrant for her arrest for a no driver's license charge, according to arrest reports.
Spigner, who is also known by Hillary Kay Thomas, remained in the county jail Saturday afternoon, Jan. 16, 2021, on all three charges. Bond on the controlled substance charge was set at $5,000, according to jail reports.
Friday was not the first time Spigner has been booked into Hopkins County jail on assault and possession charges, jail records show. The Sulphur Springs woman spent Oct. 31-Nov. 2, 215 in jail for family violence assault causing bodily injury, Jan. 15-16, 2020 on an expired driver's license warrant, and Feb. 9-10, 2020 on a possession of drug paraphernalia charge, according to jail records.
---
The Hopkins County Sheriff's Office is located at 298 Rosemont St., Sulphur Springs, TX 75482.
Non-emergency calls can be made to (903) 438-4040.