A36-year-old Sulphur Springs woman arrested on a warrant reportedly hid methamphetamine in her bra, according to arrest reports.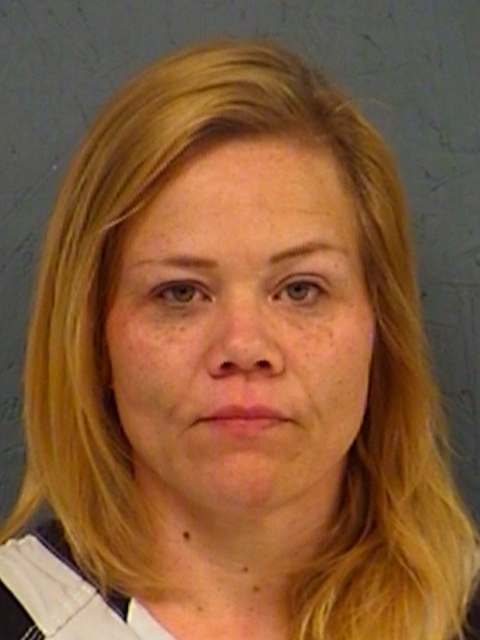 Sulphur Springs Police Department Officer Sean Hoffman was made aware of a warrant issued for Leigh Ann Smith's arrest. Hoffman located Smith in the office of a Helm Lane apartment complex and placed her into custody just before 11 a.m. Friday, Jan. 15, 2021.
Smith reportedly asked to speak to her mother, who was waiting outside in a vehicle, before being transported to jail. Hoffman walked Smith outside, where her mother exit the car to talk to her. Hoffman reported hearing Smith ask the woman identified as her mother to remove her cell phone and a piece of tissue paper from her bra. Hoffman instructed the other woman to hand the tissue to him after removing it. Smith admitted the tissue contained a small baggy with meth residue on it. The tissue did indeed contain a bag, but instead of residue, it contained a usable amount of crystal-like substance he believed was methamphetamine, Hoffman noted in arrest reports.
Consequently, Smith was booked into Hopkins County jail not only on the warrant for violation of probation, which she was on for possession of less than 1 gram of a Penalty Group 1 controlled substance, but also on a new possession of less tan 1 gram of a Penalty Group 1 controlled substance for the suspected methamphetamine she hid in her bra.
Smith (who is also known as Leigh Ann Cummings, Leighanne Smith, Leighanne Cummings, Leigh Smith and Leioheanne Smith) was held in Hopkins county jail Saturday afternoon, Jan. 16, 2021 on the violation of probation charge. Her bond was set at $5,000 on the controlled substance charge.
Friday was not the first time Smith has been jailed in Hopkins County. She has been booked into Hopkins County jail more than a dozen times since 2003, on charges which included theft, issuance of a bad check, forgery of financial instrument, abandoning/endangering a child-criminal negligence and traffic offenses, according to jail records.
KSSTRadio.com publishes Sulphur Springs Police Department reports and news. The Police Department is located at 125 Davis St., Sulphur Springs, Texas. Non-emergency calls can be made to (903) 885-7602.
If you have an emergency dial 9-1-1.
The Sulphur Springs Police Department continues to serve its citizens with pride in its overall mission and will strive to provide the best possible police force in the 21st century.
---
The Hopkins County Sheriff's Office is located at 298 Rosemont St., Sulphur Springs, TX 75482.
Non-emergency calls can be made to (903) 438-4040.