Wildcats Baseball Player Aiken Owens Signs Letter Of Intent To Play At East Texas Baptist University
Wildcats Baseball first and third baseman and pitcher Aiken Owens signed a letter of intent Wednesday morning, January 27, 2021, to attend East Texas Baptist University in Marshall and play baseball. Owens is the son of Brandon and Leslie Owens and Mark and Jennifer Hill.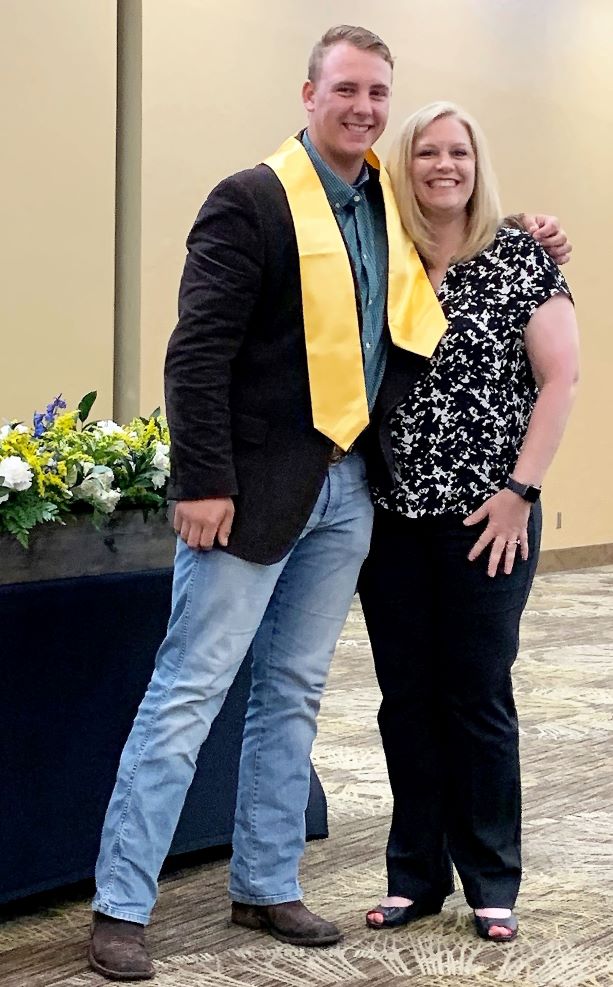 Aiken Owens said he was invited to visit the Marshall campus and he said he liked what he saw. He said he was especially impressed with the beautiful college campus. Owens said the Tigers' coaches expect him to play first base and to hit. Owens said he wants to major in business. He said he was waiting for this opportunity to happen. He said at one time he didn't think it would happen but, he added, it finally did.
Wildcats Athletic Director Greg Owens welcomed a good crowd of family and students to the signing event held in the foyer of the Multipurpose Building Wednesday morning. Coach Owens congratulated Aiken Owens and his family.
Wildcats Baseball Coach Jerrod Hammack said he and his coaching staff and his team were super excited by Owens' opportunity. He called Owens a super young man and a hard worker. Coach Hammack said he will be expecting a lot from Owens this season, saying he wanted him to play first or third base, pitch some and hit in the middle of the Wildcats' order because of the pop in his bat. Coach Hammack said Owens will get the opportunity to play after high school that not too many get. He said ETBU is not only getting a quality young man but a solid player as well.
---
KSST is proud to be the official Wildcat and Lady Cat Station. We broadcast Sulphur Springs ISD games year round live on radio. When allowed, we also broadcast games via our YouTube channel.