A deputy reported finding suspected psychedelic mushrooms in a truck that appeared to be out of place parked on the side of County Road 3355 late Wednesday morning, resulting in one arrest. A traffic stop early Thursday morning also reportedly revealed drug paraphernalia and resulted in two arrests, according to sheriff's reports.
CR 3355 Suspicious Vehicle Investigation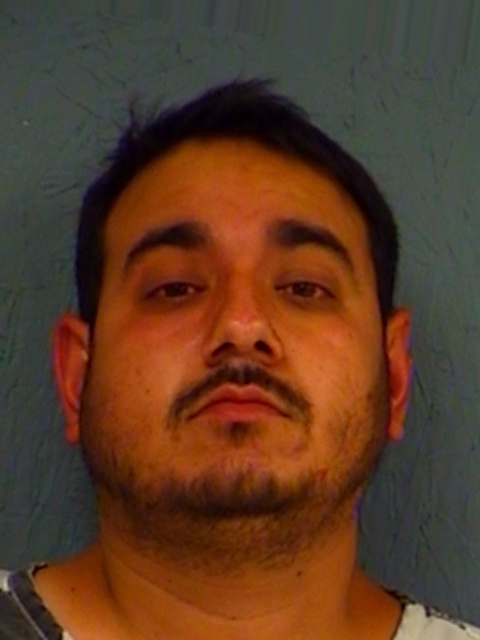 While on patrol, Hopkins County Sheriff's Office Deputy Jason Lavender noticed a silver pickup parked on the side of County Road 3355 in a parking area county precinct workers frequently use to park road paving equipment. So, he stopped at 10:40 a.m. Jan. 6 in front off the truck to check on it and noticed movement inside the truck, the deputy noted in arrest reports.
As he exited his patrol vehicle to approach the pickup, Lavender noted the passenger side door on the pickup opened. The deputy alleged as h e spoke with the passenger, identified as 32-year-old Omar Ochoa of Saltillo, he detected a strong marijuana odor coming from inside the GMC Sierra.
Lavender reported finding a bag containing suspected psilocybin, otherwise known as psychedelic mushrooms, during a probable cause search of the truck. He detained both the Ochoa and the driver while he completed his search. Ochoa claimed the contraband and was taken into custody, Lavender alleged in arrest reports.
Ochoa remained in Hopkins County jail late Thursday morning, Jan. 7, on the possession of 1 gram or more but less than 4 grams of a Penalty Group 2 controlled substance charge. Bond on the third-degree felony charge was set at $10,000, according to jail reports.
Church Street Traffic Stop
A sheriff's deputy reported stopping a silver Pontiac Firebird at 1:30 a.m. Jan. 7 on Church Street for a defective brake light. Upon contact with both occupants, the deputy alleged both occupants displayed signs of slurred speech and nervous behavior.
Additional deputies arrived to assist and, after obtaining permission, conducted a search of the car. Deputies reported finding a glass pipe of the kind commonly used to smoke methamphetamine with suspected meth residue on it and a suspected prescription narcotic in the front driver's seat.
When neither claimed the contraband, deputies took both the 45-year-old Sulphur Springs man and 48-year-old Lone Oak woman into custody just before 2 a.m. for possession of drug paraphernalia, according to arrest reports.
An alcohol odor reportedly emitted from the woman who, deputies report, admitted to consuming an alcoholic beverage prior to the traffic stop. She was also charge with public intoxication.
Both had been released from jail by noon Thursday, according to jail reports.
---
KSST does not publish the names of people charged with misdemeanor crimes in staff-generated reports, only those accused of felony offenses.
---
---
The Hopkins County Sheriff's Office is located at 298 Rosemont St., Sulphur Springs, TX 75482. Non-emergency calls can be made to (903) 438-4040.