What started as a vehicle pursuit north of Sulphur Springs concluded with the driver falling into a swimming pool in someone's back yard, according to arrest reports.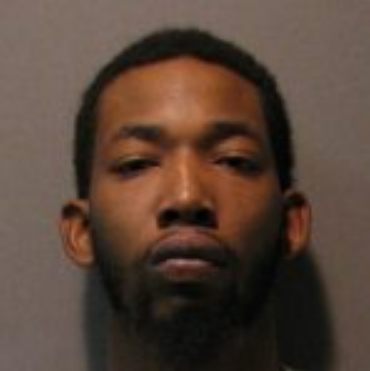 Hopkins County Sheriff's Office Sgt. Scott Davis stopped a southbound white Ford Focus just after 7:30 p.m. Jan. 25 for traveling 75 miles per hour in a 65 mph speed zone on State Highway 19 north at County Road 4763. However, as soon as Davis exited his patrol vehicle to go make contact with the driver, the driver accelerated, driving south on State Highway 19 north, the deputy alleged in arrest reports.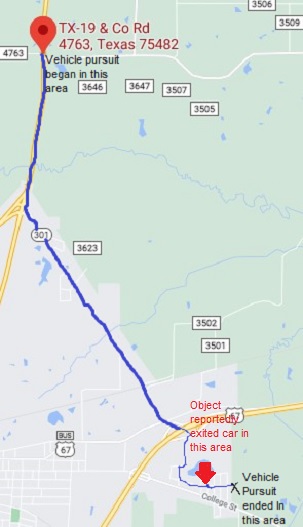 Davis got back in his car and advised dispatcher a pursuit was in progress. The white car turned south on Loop 301 at speeds in excess of 100 mph. HCSO Deputy Chris Baumann deployed stop sticks, which made solid contact with the tires of the car near the intersection of Loop 301 and McKinsey Drive. The car continued south on the loop, crossing the Interstate 30 bridge at mile marker 127, disregarding stop signs on either end of the bridge. The car cut through a gas station parking lot and continued onto Helm Lane. The vehicle was reportedly driven toward College Street, but turned onto Live Oak Street instead of continuing onto College Street. At one point the driver opened the door, from which something fell out of the car near Charles Street, then circled back around and approached the dead end of Live Oak Street, Davis alleged in arrest reports.
The driver reportedly jumped out of the car and took off running. HCSO Deputy Aaron Chaney had responded to the area and took off after the man on foot. The man reportedly jumped two fences into a back yard, and ended with the man falling into a swimming pool, Davis and Chaney alleged in arrest reports. Off-duty Sulphur Springs Police officers reportedly assisted in removing the man from the swimming pool.
The man, identified as 25-year-old Ajalen Meontre Sanders of Paris, Texas, was taken into custody just after 7:40 p.m. on Live Oak Street, deputies Davis and Chaney alleged in arrest reports. A records check showed Sanders had an outstanding parole warrant for his arrest; the warrant was confirmed to be active and Sanders was taken into custody on the parole warrant as well as evading arrest or detention with a vehicle.
HCSO Deputy Justin Wilkerson went to the area of Charles, where the object exited the white car. Wilkerson reported finding a Ziploc type bag with a green, leafy substance suspected to be marijuana; the substance weighed 1.4 ounces, including packaging, resulting in Sanders also being charged with tampering with evidence and possession of less than 2 ounces of marijuana, according to arrest reports.
Sanders was held in Hopkins County jail Tuesday morning, Jan. 26, 2021, on the parole warrant. His bond was set at $50,000 on the tampering with evidence charge, $50,000 on the evading arrest with a vehicle charge and $5,000 on the marijuana charge, according to jail reports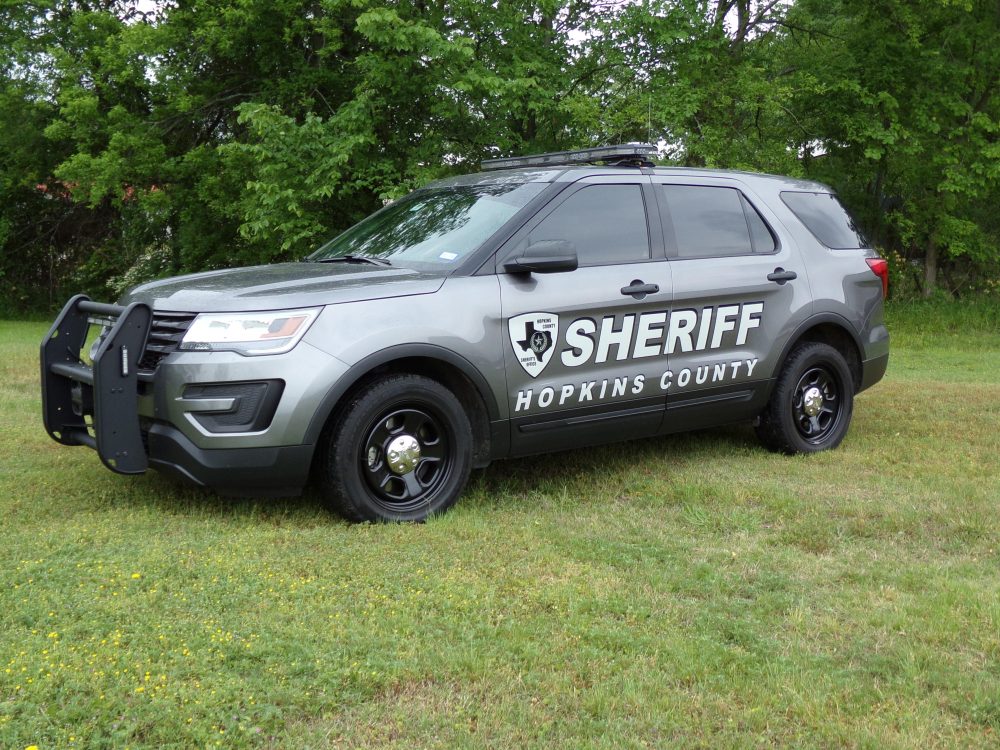 ---
The Hopkins County Sheriff's Office is located at 298 Rosemont St., Sulphur Springs, TX 75482.
Non-emergency calls can be made to (903) 438-4040.