Legal requirements for workers changed in 2020 and understanding the difference
between employees, contractors, and outsourcing is the focus of an online seminar from the Paris
Small Business Development Center schedule for Wednesday, Jan. 20 at 10:30 a.m.
The seminar will be led by Tisha Dodge, of the law firm Dodge Legal Group, SPC. The
firm is believed to be the first Texas social purpose corporate law firm in the state. It provides
legal services to social enterprises, start-ups, established businesses, and non-profits. Practice
areas include business formation, contract and employment law, intellectual property, and
Internet law.
Dodge will explain how businesses hire help as their business grows. Employers will
learn to understand the differences between employees and contractors, and whether outsourcing
would make a difference. It will also provide knowledge on complying to the vast array of
federal and state employment laws.
Believing that entrepreneurs may make a profit and still serve a greater good, Dodge
works to stay on the cutting edge of her industry. She created the Texas Social Enterprises
through StartUp Greater Good, PBC, as a Texas public benefit corporation dedicated to
supporting social entrepreneurs.
Those interested in registering online may go to the Paris SBDC Facebook event page
at https://www.facebook.com/events/386536732410495. Paris SBDC is a partnership program
with the U.S. Small Business Administration, the State of Texas, and Paris Junior College.
Advising services are offered by the Paris SBDC without regard to race, color, age,
national origin, religion, sex, or disability. Special provisions will be made for limited English-
speaking individuals and those with disabilities. Those interested may contact the Paris SBDC at
903-782-0224.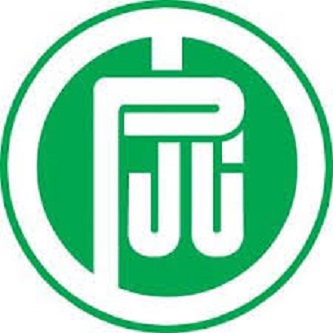 ---
Paris Junior College — located in Paris, Texas, about 100 miles northeast of Dallas — has been a part of the Lamar County community since 1924.
Paris Junior College offers Associate in Arts, Associate in Science and Associate in Applied Science degrees, as well as Certificates of Proficiency in technical/workforce fields. The college has expanded its academic curriculum through the years to encourage associate degree and university transfer candidates. Since establishing its first vocational program — jewelry and watchmaking in 1942 — the college has been aggressive in adding technical/workforce programs that will benefit students entering the workforce.
The campus of 54 tree-shaded acres includes 20 major buildings and residence halls and provides students a unique and pleasant environment for learning.
Paris Junior College also operates centers in Sulphur Springs, Texas, and in Greenville, Texas.
Vision
To be the educational provider of choice for the region.
Mission
Paris Junior College is a comprehensive community college serving the region's educational and training needs while strengthening the economic, social and cultural life of our diverse community.