Paris Junior College is holding virtual auditions for the continuing virtual season that continues in the Spring semester with back-to-back Pyro Playfests. Celebrating original works that have yet to be performed on stage, the performances will be done on Zoom due to the COVID-19 pandemic.
"Pyro Playfest: Shipwreck'd" is the sixth annual festival of 10 to 20 minute one-act plays. Originally planned for in-person performances last spring, the virtual productions will be held at 7:30 p.m. on Feb. 25-27 and at 2:30 p.m. on Feb. 28.
Auditions will consist of readings from the scripts and will be held on Zoom Feb. 4 and 5 at 7:30 p.m. Those interested in auditioning can email [email protected] and follow the PJC Drama event page on Facebook for more information (https://www.facebook.com/ParisJCDrama).
Roles are available for ages 14 and older; PJC students, faculty, staff, and alumni; community members; and anyone able to join rehearsals by Zoom. All are welcome and encouraged to audition. Auditioners may choose to be considered for casting in one or multiple plays.
The slate of plays for "Shipwreck'd" includes:
• "Siren," by Austen Naron, directed by William Walker
• "The Wreck," by Ella Doss, directed by Juliana Stalter
• "The Sandstorm," by Dwayne Yancey, directed by Lisa Martin
• "Last Ride," by Dr. Kenneth Haley, directed by Robyn R. Huizinga
• "One Lost Coconut," by Drew Austri, directed by Frederic Doss
• "Siren's Last Call," by Matthew Weaver, directed by Brandon McCormick
—-30—-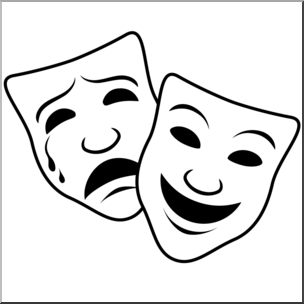 ---
Paris Junior College — located in Paris, Texas, about 100 miles northeast of Dallas — has been a part of the Lamar County community since 1924.
Paris Junior College offers Associate in Arts, Associate in Science and Associate in Applied Science degrees, as well as Certificates of Proficiency in technical/workforce fields. The college has expanded its academic curriculum through the years to encourage associate degree and university transfer candidates. Since establishing its first vocational program — jewelry and watchmaking in 1942 — the college has been aggressive in adding technical/workforce programs that will benefit students entering the workforce.
The campus of 54 tree-shaded acres includes 20 major buildings and residence halls and provides students a unique and pleasant environment for learning.
Paris Junior College also operates centers in Sulphur Springs, Texas, and in Greenville, Texas.
Vision
To be the educational provider of choice for the region.
Mission
Paris Junior College is a comprehensive community college serving the region's educational and training needs while strengthening the economic, social and cultural life of our diverse community.