A 41-year-old man was caught in a stolen vehicle with methamphetamine and others' military ID and driver's license early Monday morning, according to police reports.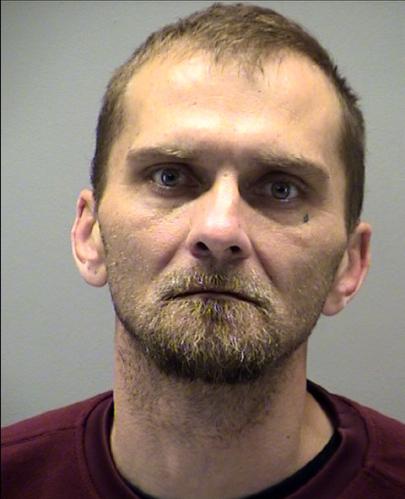 Sulphur Springs Police responded just before 12:30 a.m. Jan. 11 in the 300 block of Helm Lane, to suspicious vehicle report; a person was reported to have been in the vehicle for a while, according to arrest and police reports.
Sgt. Josh Shufeldt arrived and made contact with the occupant of a Chevrolet Cruze, identified as 41-year-old Joseph Todd Billingsley. Officer Shawn Albright requested a records check on the vehicle using the license plate number. Dispatchers advised the car came back as having been reported to Austin authorities as stolen.
When told to exit the car, Billingsley claimed he was going to put on his shoes first, officers noted in arrest reports. However, as Billingsley leaned forward Albright reported seeing a bag a crystal-like substance the officer suspected was methamphetamine. Billingsley was taken into custody for unauthorized use of a vehicle and possession of less than 1 gram of a Penalty Group 1 controlled substance. The substance later tested positive as methamphetamine using a test kit and weighed less than 1 gram, according to police reports.
When Billingsley was patted down, he was found to have a woman's military ID and another man's Texas driver's license on him, resulting in an additional charge of fraudulent use or possession of identifying information, according to police reports. Officer Francisco Castro transported Billingsley to Hopkins County jail, where he remained late Monday morning, Jan. 11, 2021 on all three charges, according to arrest and jail reports.