On this Thursday (January 21) game day, the Wildcats and Lady Cats Soccer Teams opened play in the Terrell Winter Classic Tournament while there is powerlifting at Sulphur Springs High School. A tennis match on the schedule was postponed by rain.
The Wildcats Soccer Team opened play in the Terrell tournament Thursday morning with a hard luck 1-0 loss to Kilgore. The Bulldogs were preseason ranked #3 in their region in Class 4A. It was the Wildcats second straight 1-0 loss as they also lost by that score at Highland Park Tuesday night. Thursday Wildcats Coach Alexi Upton said his team gave up a goal in the first 10 minutes of the game. He said the Wildcats struggled to finish. Coach Upton said he hoped that does not become a recurring problem. The Wildcats slip to 5-4-1 for the season. The Wildcats now face Paris in the Terrell tournament Friday at 2 p.m. Paris was preseason ranked #2 in the region in Class 4A. All three of the teams in the Wildcats' White Group in the Terrell tournament were preseason ranked in the top ten in the region in Class 4A. That includes the Wildcats' opponent Saturday, Sunnyvale, preseason ranked #9 in the Texas Association of Soccer Coaches Poll.
The Lady Cats Soccer Team took the field right after the Wildcats and they got a 3-0 win over the host Terrell Lady Tigers. The Lady Cats got a goal from freshman Haylee Shultz assisted by sophomore Rebekah Stanley. Stanley scored the next two Lady Cats' goals both assisted by freshman Kylie Clarke. The Lady Cats now have a season record of 4-4-2. The Lady Cats now face Paris in the tournament Friday at 5 p.m.
Wildcats and Lady Cats' powerlifters have a dual meet with Mount Pleasant at Sulphur Springs High School beginning at 5 p.m. in the Multipurpose Building Building. It's the first competition of the season for the Wildcats and Lady Cats' lifters.
Finally, the Wildcats Tennis Team will have to wait until at least Friday to play their first match of 2021. A home match against Sherman, scheduled for Thursday at 3:30 p.m. at the Wildcat Tennis Center, was postponed due to rain. A continuing rainy forecast for later Thursday forced Wildcats Tennis Coach Tony Martinez to call off the match just before 3 p.m. Thursday. Coach Martinez said later that the two teams would try and play matches on Friday at Sherman at 3:30 p.m.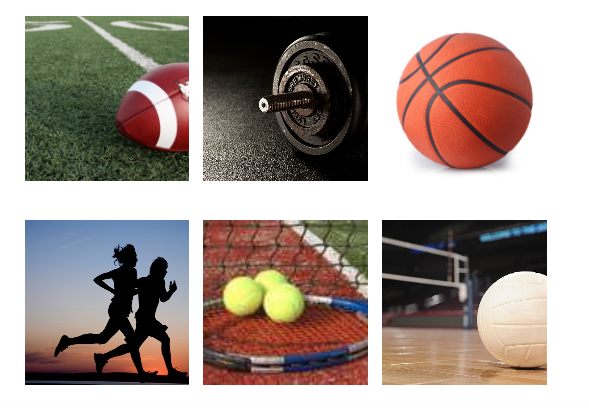 ---
KSST is proud to be the official Wildcat and Lady Cat Station. We broadcast Sulphur Springs ISD games year round live on radio. When allowed, we also broadcast games via our YouTube channel.